France's weather agency says 15 departments remain on orange alert for floods – the second-highest level of vigilance.
The Seine reached 5.44 meters by Thursday morning at the Austerlitz Bridge in the east of the city. It is expected to keep rising, reaching 6.1 meters by Saturday, a peak last reached in 2016 when floods sent riverside museums scrambling to move artworks from their basements, which was the highest level since 1982.The river flushes out through banks water flooding in Paris and its water reaches Paris Museum.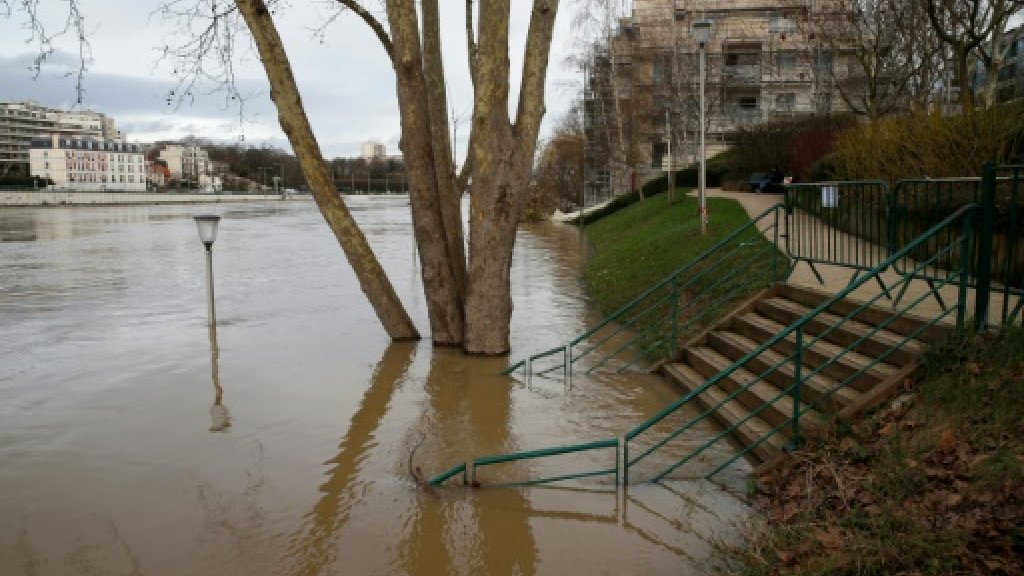 Rivers across France keep swelling, with more rain expected on Thursday. In Paris, the Seine River is expected to keep rising until Saturday, while regions in the north and east of the country are also under threat, AP said.
Four other departments in central France have been placed on alert for snow and ice. Exceptionally high levels of rain this winter are to blame for the floods, with rainfall in Paris twice as high as normal.