INVITATION (Open for all)
to join as visitor
Federation of Indian Micro and Small & Medium Enterprises (FISME)
delegation to
TAIPEI PLAS 2018 – 16

th

Edition
(Taipei International Plastics & Rubber Industry Show)
(Exhibitor profile covers:
Plastic & Rubber Processing Machinery; Injection Molding Machinery; Blow Molding Machinery;
Extruders; Printing Machinery; Auxiliary Equipment; Molds & Dies; Parts & Accessories;
Raw Materials; Semi-Finished & Finished Products;
etc.)
Taipei International Shoe Making Technology Show – 1

st

Edition
Taipei Nangang Exhibition Center
Taipei, Taiwan
Federation of Indian Micro and Small & Medium Enterprises (FISME –
www.fisme.org.in
) has been actively involved in promoting trade between India & Taiwan. In the last couple of years we have organized several delegations to Taiwan viz., TIMTOS (Machine Tool Show), Food Taipei, MTDU0 (Manufacturing Technology Show) etc.
About the fair/exhibition:
Organized by Taiwan External Trade Development Council, Taiwan Association of Machinery Industry and co-organizers being Taiwan Rubber & Elastomer Industries Association, The Taiwan Plastics Industry Association, Taiwan Synthetic Resins Manufacturers Association, Petrochemical Industry Association of Taiwan, is one of the leading exhibitions in Taiwan in the field of Plastics and Rubber. For detailed and updated information, please do visit the website viz.,
www.taipeiplas.com.tw
(5days/4nights)
Departure from India (13
th
evening / 14
th
morning August 2018)
Arrival in Taiwan (14
th
August 2018)
Delegates would be received at the airport and thereafter transfer to hotel
(the hotel is in Taipei city where as the Airport is on the outskirts. Travelling time by car is close to one hour. Distance is 35km plus)
Delegates to enjoy free time on their own
Visit to Rahoe Market (departure from hotel at 6pm) Delegates can have dinner at the market.
Overnight at hotel
Breakfast at hotel
Transfer to exhibition ground
Day at exhibition
Transfer back to hotel
Dinner (transfer to Indian Restaurant, separate restaurant on both days and at different locations)
Overnight at hotel
Full day City tour including visit to Chang Kai Shek Memorial, Taipei 101, Tamsui (new Taipei), & Electronics Market.
(Delegates who want to visit the exhibition, arrangement would be made for them accordingly)
Dinner (Indian restaurant or Taiwan Restaurant)
Overnight at hotel
Breakfast and check out
Delegates to enjoy free time on their own
Departure for Taipei Airport
Board flight for India
Delegate charges per person:
•
Special Delegate Charges (applicable to delegates making payment by 20

th

June 2018. Thereafter, subject to availability)
Rs 20,500 per person (inclusive of 18% GST) (two persons in one room)
Rs 27,500 per person (inclusive of 18% GST) (single occupancy, no sharing)
•
Standard charges (till last moment, subject to availability of seats)
Rs 33,000 per person (inclusive of 18% GST) (two persons in one room)
Rs 54,000 per person (inclusive of 18% GST) (single occupancy, no sharing)
· Hotel accommodation for 4 nights
including taxes (accommodation would be provided in hotel Sunworld Dynasty. This is one of the biggest hotel in Taipei in terms of area and number of rooms, centrally located, near to market area)
· Pick up from the airport to hotel and vice versa drop from the hotel to the airport
· Pick up from the hotel to the exhibition ground and vice versa from exhibition ground to the hotel
· Transfers for sight-seeing are included. In addition, transfer to restaurants (for dinner) are also included.
· Daily Breakfast at the hotel (Both Veg and Non-Veg options are available at the hotel)
· Submission & Collection of visa application to/from Taipei Economic & Cultural Centre, New Delhi
· Courier charges (Blue dart courier) for sending the passport after visa is granted.
· The undersigned (who has been to Taiwan several times and travelled extensively in Taiwan) would accompany the delegation for smooth facilitation
·
Airfare:
(Air tickets to be booked by the delegates and at their own cost).
The delegates are free to book their tickets on airlines of their choice. Also, they have the freedom to select the flight timing as per their convenience. If the delegate wish to extend the stay in Taiwan they can do so on their own and bear the cost). If the delegates need any assistance for booking the tickets the same would be provided by us (it may be noted that our date of hotel accommodation, pick up and drop from the airport is fixed and is not flexible).
·
Visa Fee:
The Visa fee as charged by the Taiwan authorities. Currently, Rs. 3000/- for single entry visa. Indian citizens having valid US or Schengen visa have to complete the visa formalities online only and they are also exempted from payment of visa fee. Any change in Visa fee has to be borne by the delegate.
·
Entrance fee:
(where ever applicable for visit to any monument etc in Taiwan). However, entrance to the exhibition is included
·
Food:
Lunch & Dinner
,
delegates have to bear the cost
(for dinner transportation to restaurant and back would be provided and cost included in the package).
·
Others:
Whatever is not mentioned in the inclusions (given above) is all excluded and delegates have to bear the same on their own.
The decision to grant visa is taken by the officials of the Taiwan Economic and Cultural Center (TECC) in india and FISME would not be responsible for any liability for refusal to grant visa to any delegate.
Confirmation & Mode of Payment:
The Cheque/Demand Draft should be in favour of Federation of Indian Micro and Small & Medium Enterprises (FISME). In case of DD it should be payable at New Delhi. For those who want to transfer the payment online, please let us know and we would provide you with our bank details. The final confirmation from our end would be subject to availability of seats & delegates meeting the minimum criteria.
Deadline cum Cancellation:
The last date to avail Special Delegate Charges is 20
th
June 2018
(along with receipt of duly filled in application form which would be sent on hearing about your interest to join the delegation).
Thereafter, the Special Delegate Charges could be extended if seats are still available under that category otherwise delegates have to pay the Standard charges. After confirmation, any cancellation up to 13
th
July 2018 would result in 30% per cent as cancellation charges and thereafter it would be 100%.
Additional information or clarification:
Kindly contact:
· If there is any increase in tax structure the same would have to be borne by the delegate and in case of decrease the same would be refunded to the delegate.
· The organizers reserve the right to cancel the delegation if the strength is below 15 pax.
· Delegates opting for room on double occupancy have to find their partner themselves. Otherwise, they would be allotted room on single occupancy and charged accordingly.
We hope you would find the above in order and look forward to your participation.
Thanks and with best regards
Mukesh Kalra
Joint Secretary (International Trade)
Federation of Indian Micro and Small &
Medium Enterprises (FISME)
B – 4/161 Safdarjung Enclave,
New Delhi – 110029
Cell.: +91 – 9811465438
Telephone: +91 – 11 – 26187948, 26712064
,
46023157, 46018592
Fax: +91 – 11 – 26109470
INVITATION
Dear Sir/Madam,
Event
Union Minister of Electronics & IT and Law & Justice, Sh. Ravi Shankar Prasad to hold a press conference (combined) as part of on-going programme to inform general public about the achievements made in the past 48 months in the Ministries of Law & Justice and Electronics & IT.
Date
Monday, 18 June 2018
Time
03:00 PM
Venue
Conference Hall, National Media Centre, Raisina Road, New Delhi-01
You are cordially invited to cover the event.
Yours Sincerely INVITATION
Dear Sir/ Madam,
You are requested to cover the following event:
Event:
Vice Chairman of NITI Aayog Shri Rajiv Kumar andShri Amitabh Kant, CEO will address media after the 4thmeeting of Governing Council of NITI Aayog .
Date:
17.6.2018 (Sunday)
Time:
06:00 PM
Venue:
Room No 122, NITI Aayog, New Delhi
Yours sincerely
(Dr Atul Kumar Tiwary)
INVITATION
Sir/Madam,
You all are cordially invited to cover the following event:
Function:
Union Ministers of State for Water Resources, River Development and Ganga Rejuvenation Shri Arjun Ram Meghwal and Dr. Satya Pal Singh to be chief guests for WAPCOS Run – Hum Fit to India Fit.
Date:
June 16, 2018 (Saturday)
Time:
6.00 AM (Morning)
Venue:
Indian Gate, New Delhi-110001
Yours sincerely,
(Neeta PrasaNVITATION FOR COVERAGE
Dear Sir/Madam,
You are requested to cover the following event:-
Event
The foundation stone of "Auxiliary Production Unite and State-of-the-Art Artificial Limbs Fitting Centre" of Artificial Limbs Manufacturing Corporation of India (ALIMCO) under DEPwD, Ministry of Social Justice & Empowerment will be laid by Shri Manohar Lal, Chief Minister of Harayana. Shri Krishan Pal Gurjar, Minister of State for Social Justice & Empowerment will preside over the function.
Date
16th June, 2018 (Saturday)
Time
11:30 AM
Venue
Village Nawada Tigaon, Ballabhgarh, Faridabad, Haryana
*The Vehicle for the venue will depart at 10.30 AM from Gate No. 2, CGO Complex (Near Metro Station), New Delhi.
Kindly contact Shri R.K. Tripathi, General Manager, ALIMCO on Mobile No. (9839085970) and ShriRaghvendra Singh, (DEPwD) on Mobile No. 9811306868 for any query & assistance.
Yours sincerely,
(SANJAY KUMAR)
To
Apps to look at to stay connected with your favourite team during FIFA World Cup!
With the commencement of much awaited FIFA world cup 2018, fans all over the world are excited to stay connected with their favourite sport. There are various companies and start-ups that are bringing innovative apps to enhance the experience of the FIFA enthusiasts. Companies are offering unique services like live streaming of the match, live match prediction, social feed, chat forums, etc in order to engage fans during the live matches.
The following apps help fans to stay tuned with their favourite team during the series and in turn bringing fans and sports closer.
Official FIFA App –

This is the official app of FIFA which provides fans with all the information and updates of the live match. The app is available on both Android and iOS to allow users to share the complete schedule of the match with the details of participating teams, live scores, and minute to minute description of the match, etc.
Rooter –

Rooter is the world's first sports social gaming platform that connects sports fans and engages them during live sports matches. Rooter offers unique Live match prediction game, Live Fantasy Game and Sports Social Feed across 8 sports and enables a live chat forum where fans interact during live matches with fastest live scores and commentary. The company has geared up for FIFA world cup as well in order to provide a seamless mix of gaming, conversations, and Live scores during the series.
One Football –

One football app keeps the fans updated with all the latest happenings around the world cup. It provides all the information to their fans to remain top of the game like live score, news, highlights, stats, etc. The app also helps users to make the personalised content based on their favourite team and player.
Jio TV App –

Jio TV by Reliance will live stream all FIFA World Cup 2018 matches starting from June 14 for free. You need to be on the Jio network, to be able to live stream FIFA World Cup 2018 matches as the JioTV app is exclusive to Jio users.
Airtel TV App –

Bharti Airtel has rolled out an updated Airtel TV app, to enable users to watch live broadcasts of the upcoming football tournament. The app will help users to stay tuned in regional languages in addition to Hindi and English. The app will also provide fans to with exclusive behind the scenes snippets and match reviews and previews, etc.
Young female footballers of AP's Anantapur Football League train with Real Betis captain Irene Guerrero at a three-day camp
The LaLiga Foundation andRural Development Trust-Vicente Ferrer Foundation in India work for the upliftment of children in rural regions
Mumbai, Thursday, June 15, 2018:
As part of LaLiga's commitment to promote grassroot football in India, the LaLiga Foundation invited Real Betis women team captain Irene Guerrero to conduct a three-day interactive clinic for young female players and coaches of the region's Rural Football League in Andhra Pradesh's Anantapur district. The sessions were attended by close to 500 footballers and coaches from 20 mandals. This is the first time an international woman footballer has visited Anantapur.
On her three-day tour, Guerrero played with the female footballers at various grassroots centres and interacted with them in a fun, relaxed environment. Guerrero, along with officials from LaLiga also distributed training equipment to footballers from the 20 mandals in Anantapur.
Earlier this year through a series of videos, coaches from different football clubs in Spain took the girls throughvarious training methods and shared invaluable tips, while promoting the virtues of playing sport, as well as empowering women to achieve and succeed.
The LaLiga Foundation and LaLiga's women's football department have signed an agreement with the Rural Development Trust in India, known in Spain as Vicente Ferrer Foundation, with the aim of developing football in the most deprived communities of Anantapur. This will be achieved by establishing conditions in which both individual and collective talent will flourish in India. Through this joint initiative, nearly 2,000 girls and boys between the ages of 9 and 19 will get an opportunity to play sport. Apart from sport, the joint initiative will help instil discipline, self-belief and team spirit in the youngsters, qualities that will help them outside a football field as well.
Commenting on the occasion
Mr. Jose Antonio Cachaza, Country Manager India, LaLiga
said, "Our support to Rural Development Trust's women's football programme is about helping shape the lives of thousands of girls from 20 mandals in Anantapur through football. LaLiga is the best league in the world with some of the greatest players and teams, but we also take our responsibilities at grassroots level seriously, LaLiga is committed to the children of Anantapur. We have seen Jorge Lorenzo and Rafael Nadal extend their support to the Foundation in the past and we are extremely pleased to carry forward the legacy."
"As professional player, I believe it is our responsibility to support the development of young talent," said the
Real Betis captain Irene Guerrero
. "The initiative by LaLiga Foundation will fuel the passion of young players in Anantapur and build skills that will help them become the stars of tomorrow. Having fun is the most important factor in their development, but meeting a professional reminds kids that we are just ordinary people and that with hard work and dedication they too can forge a career in the game."
The Anantapur Football League (AFL) is a rural grassroots competition that was founded in 2014/15 season conducted by the Anantapur Sports Academy. The academy is a sport for development initiative by the Rural Development Trust. Since its formation, the AFL has grown in size, expanding both its number of divisions and youth teams.
"Through this partnership, we will be able to bring football closer to girls and boys, in the rural regions of Anantapur, Andhra Pradesh. Every child has the 'Right to Play' and we are committed to providing children with the opportunity to participate and enjoy the benefits of playing sports," said
Moncho Ferrer, Program Director of the Rural Development Trust
.
About LaLiga
Founded in 1984, LaLiga (Liga de Fútbol Profesional) is a sports association comprising the 42 teams that make up the first and second divisions of professional football in Spain. LaLiga, based in Madrid, is responsible for the LaLiga Santander and LaLiga 123 leagues and the television production, which in the 2016/2017 season reached more than 2.5 billion people globally. The association also has an active foundation and is the only world's only professional football league with a league for intellectually challenged footballers: LaLiga Genuine.
DMA asks Delhi Govt to START HELPLINE TO REPORT ELDER ABUSE AND SET UP ELDER ABUSE CELL in Min of Welfare with a Nodal Officer
15-June is observed as World Elder Abuse Awareness Day, this year the theme is " MOVING FROM AWARENESS TO ACTION-Through a Human Rights Approach".
According to the report published by HelpAge India Delhi figures amongst the top five cities in prevalence of elder abuse, though the incidence is as high as 32% of this 77% did not report the matter to anyone and only .5% took the support of the Mainatainence and Welfare of Parents and Sr. Citizens Act. All these figures are alarming and reflect lack of awareness of their rights by the elders and an absence of a supportive reporting mechanism.
Dr. Ashwani Goyal President, Delhi Medical Association, called a special meeting on this issue and said that DMA has taken up this issue very seriously amongst it membership, sensitizing them as possible 'first responders' against abuse by their patients. Presently the only possible platform for reporting of abuse is to friends/ neighbours or distant relatives. This fortnight edition of the news bulletin carries full information on this issue, compiled by Dr.G.S.Grewal, Hon State Secretary.
DMA calls upon the Govt of Delhi to
1.
Call for a meeting of the possible 'FIRST RESPONDERS'-which may include representatives of the Medical Associations, Community leaders, Office bearers of RWA, MWA, Elder Organisations, this to create awareness, announce the seriousness and commitment of the Govt to address the issue of Elder Abuse
2.
Start a HELPLINE for reporting elder abuse
3.
Constitute assembly wise community and police teams under Chairmanship of the MLA to create awareness and encourage reporting of abuse
4.
Create a CELL in Min. of Welfare with a Nodal Officer for ELDER ABUSE CELL For Reporting & Prevention
Sagar Media Inc: EXHIBITION "Altars Of Yearning: How India Prays" photography show based on India's incredible secular fabric, 11am-8pm on 15th to 19th June 2018 at Bikaner house New Delhi.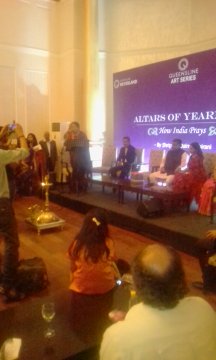 Art Exhibition begin Queensline – Neverland on prayers at Bikaner house New Delhi.
A Curtain Raiser for their two celebrated ships Cruising Restaurant floating on sea at Mumbai coastline in the Maritime Continental Shelf and International seas with scenic beauty to begin Oct 18 2018.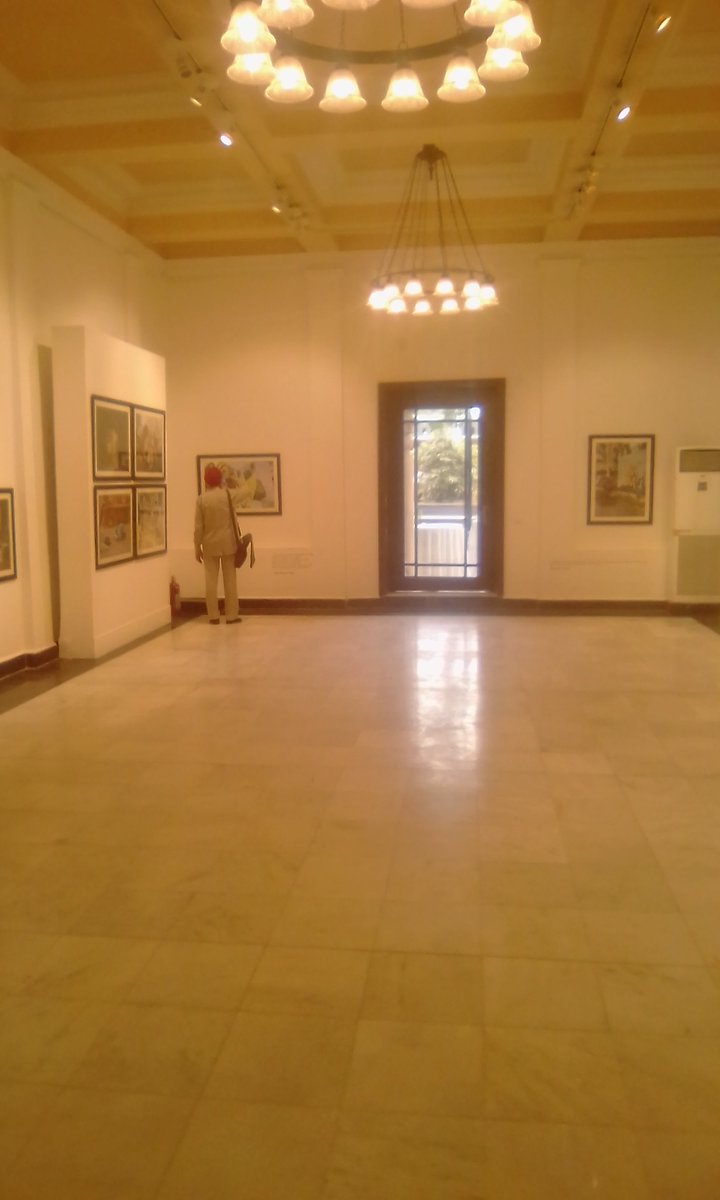 Naresh Kumar Sagar
Queensline Neverland, the cruise floating moving Restaurant from prestigious industrial family Shripriya Dalmia Thirani nextgen multiple celebrations, Wedding, birthday, success, corporate bash. Curtain raiser, opened in style with Lavish bash at Bikaner house, in New Delhi. Cruisers, Culinary, Celebration rocked with presences of models, artists, actors, authors, intellectuals, professors, writers, industrialist, socialites, media, politicians and Ambassadors of Bhutan, Czech, Hungary, France, Israel and officials of UN office in India marked their presence with Chief Guest Mr Ravi Shankar Prasad Minister of Law and Justice and electronics IT along with Guest of Honour,Usha Uthup, pop, filmi, jazz, and playback singer made live appearance.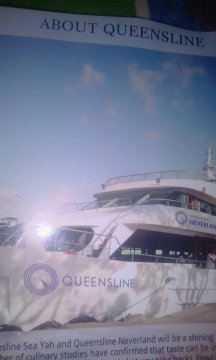 A Curtain Raiser for their two celebrated ships Cruising Restaurant floating on sea at Mumbai coastline in the Maritime Continental Shelf and International seas with scenic beauty.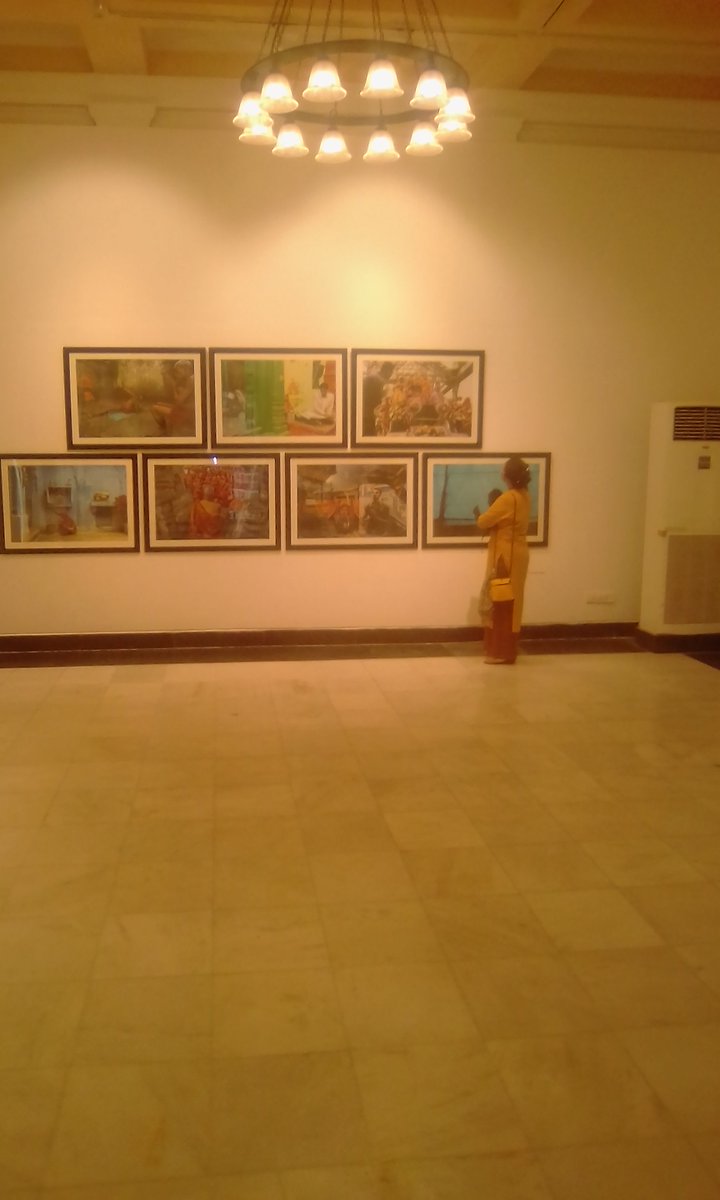 Sagar Media Inc Wishes Eid Mubarak to all tweeters intellectual May this Eid bring peace prosperity celebration and love for all.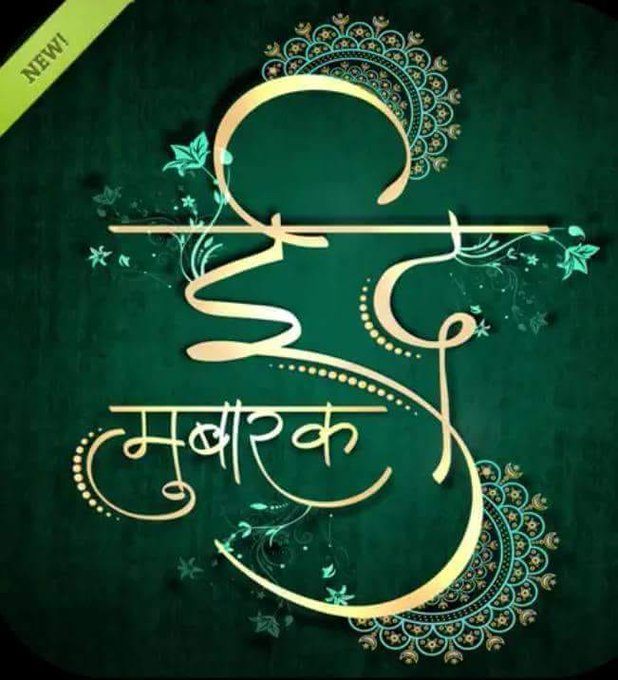 WPI inflation spikes to 14-month high of 4.43% in May on costlier fuel
Inflation based on wholesale prices shot up to a 14-month high of 4 points 43 per cent in May on increasing prices of petrol and diesel, prompting industry to demand action from policymakers to keep fuel prices under check.
The Wholesale Price Index (WPI) based inflation stood at 3.18 per cent in April and 2.26 per cent in May last year. According to government data released today, inflation in food articles was at 1.60 per cent in May 2018, as against 0.87 per cent in the preceding month.
Inflation in 'fuel and power' basket rose sharply to 11.22 per cent in May from 7.85 per cent in April as prices of domestic fuel increased in line with rising global crude oil rates.
Inflation in vegetables climbed to 2.51 per cent in May, with potato inflation at a peak of 81.93 per cent. Price rise in fruits was in double digits at 15.40 per cent, while pulses saw a deflation of 21.13 per cent.
May inflation at 4.43 per cent was a 14-month peak.
The previous high was in March 2017, when the WPI inflation stood at 5.11 per cent. The WPI inflation for March has been revised upwards to 2.74 per cent from the provisional estimate of 2.47 per cent.
NMML Invitation_Book Launch_The Strategy Trap: India and Pakistan under the Nuclear Shadow_16 June, 2018_6:00pm