NITI Aayog, India International Centre and Centre for Policy Research are pleased to invite you to a special talk as part of the Metamorphoses: Talking Technology series on
Leading Digital Transformation and Innovation
Speaker:
Prof Soumitra Dutta – Professor of Management, Cornell SC Johnson College of Business and Chair, Board of Directors Global Business School Network (GBSN), Washington DC

Chair: Prof Ambuj Sagar – Vipula and Mahesh Chaturvedi Professor of Policy Studies, IIT Delhi
Friday, 8 June 2018, 6:00 p.m.
Seminar Room I to III, Kamla Devi Complex, India International Centre
The aim of this talk is to analyse how digital technology has enabled a more widespread start-up culture with reference to India and the US, their impact on public goods like health, education and micro-finance, the viable business models in this space and digital technology as an enabling and empowering instrument for women.

Opening remarks by Air Marshal (Retd.) Naresh Verma – Director, IIC

Speaker:
Prof Soumitra Dutta – Professor of Management, Cornell SC Johnson College of Business and Chair, Board of Directors Global Business School Network (GBSN), Washington DC

Chair: Prof. Ambuj Sagar – Vipula and Mahesh Chaturvedi Professor of Policy Studies, IIT Delhi

The talk will be livestreamed on the

IIC website

; available on Facebook-live on the Metamorphoses

Facebook page

; and video recordings will be available on

YouTube

, as well as disseminated through social media channels hosted on the

Metamorphoses website

. The promotional video for Metamorphoses can be accessed

here

.​

Sign up for the event at this link. This is necessary given seating requirements.

Questions will be taken on a special number through SMS, provided at the venue, and selected ones will be answered given time constraints.

Soumitra Dutta

is an authority on innovation in the knowledge economy, with a refreshing global perspective. Throughout his distinguished career, he has focused on how to drive business innovation and growth through the right combination of innovative people and technology. Soumitra Dutta is currently a Professor of Operations, Technology and Information Management at the Samuel Curtis Johnson Graduate School of Management at Cornell University, New York. Previously he was the founding Dean of the Cornell SC Johnson College of Business (April '16 till Jan '18) and the 11th Anne and Elmer Lindseth Dean and Professor of Management of the Samuel Curtis Johnson Graduate School of Management (July '12 till June '16). Prior to July 2012, he was the Roland Berger Chaired Professor of Business and Technology at INSEAD and the founding director of eLab, a center of excellence in the digital economy. Professor Dutta obtained his Ph.D. in computer science and his M.Sc. in business administration from the University of California at Berkeley.

His current research is on artificial intelligence, technology strategy and innovation policies at both corporate and national levels. He has won several awards for research and pedagogy and is actively involved in strategy and policy consulting.His research has been showcased in the global media and he has received several awards including the Light of India Award '12 (from Times of India media group), the Global Innovation Award '13 (from INNOVEX in Israel) and the Distinguished Alumnus award from his alma mater IIT Delhi. He is one of the very few faculty members around the world and across all disciplines who has been invited to Annual Meeting of the World Economic Forum in Davos for more than 14 years. He has been a member of the privileged "Davos Circle" group of participants.

Ambuj Sagar

is the Vipula and Mahesh Chaturvedi Professor of Policy Studies at the Indian Institute of Technology Delhi. Prof. Sagar's interests broadly lie in science & technology policy, environmental policy, and development policy, with a particular focus on the interactions between technology and society. While his current research focuses mainly on energy innovation and climate policy, he also studies, more broadly, various facets of technology innovation, environmental politics and processes, and engineering education and research. His recent papers have dealt with energy innovation policy and strategies (in areas such as biofuels, clean cookstoves, coal-power, and automobiles and institutional mechanisms such as climate innovation centers), climate change policy, and capacity development for the environment. He currently is advising/interacting with various agencies of the Indian Government and several multilateral and bilateral organizations; while in the US, he worked with a range of private and public-sector organizations in the US (including as a staff researcher for a major study on energy R&D for the White House). He currently is a member of the Indian Government's Expert Committee on Low-Carbon Strategies for Inclusive Growth, the US-India Track-II Dialogue on Climate Change, as well as other advisory groups in the Indian Government.
---
Metamorphoses
is a modest effort to try and bridge the gap between digital technologies, which are transforming our lives, and our understanding of their multiple dimensions. It will unfold in a series of nine interactions covering different aspects of the digital revolution.
This series will examine the impacts of digital technologies on the human psyche and on societies – exploring ways in which some of the negative elements may be mitigated. There will be a peep into the future – of what machine learning and artificial intelligence may bring to human experience – and the moral and ethical dilemma associated with these. It will also delve into issues relating to data privacy and cyber security as well as the emerging legal regime to regulate this critical domain.
Fathers are one of the best, yet most underutilized child development resources – UNICEF
In honor of June Father's Day commemorations around the world, UNICEF launches
parenting site
to bring fathers together to share experiences of parenthood
NEW YORK
, 7 June 2018 –
As Father's Day is celebrated across nearly 90 countries this month, UNICEF today launched a new
parenting site
as part of its 'Super Dads' campaign recognizing fathers' role in their children's early development. UNICEF is calling for more support for fathers globally, including for policies that give parents the time and resources they need to spend quality time with their children.
"More than just a second parent or an extra set of hands, fathers are one of the best child development resources we have, and if we are going to give children the best start in life, we all need to fully recognize and utilize this role," said UNICEF Chief of Early Childhood Development Dr. Pia Britto.
The
online site
will bring together fathers from across the world to share their parenting tips, their struggles, their needs, and their successes. It will also feature 'mini parenting master g nutrition for healthy brain development.
The 'Super Dads' campaign is intended to remind parents everywhere that when fathers nurture their young ones in their earliest years of life – by providing love and protection, playing with them, and supporting their nutrition – their children will learn better, have less behavioural issues, and become healthier, happier human beings.
UNICEF is also using Father's Day to renew its call to break down cultural and financial barriers preventing fathers from spending quality time with their young children.
"There is no time more critical for brain development than the first 1,000 days of a child's life, and there's a growing body of evidence that fathers hold a huge stake in this process. Yet this evidence is not being matched with investment in the support that fathers urgently need to step-up and be the best they can be," said Britto.
Advances in neuroscience have proven that when children spend their earliest years of life – particularly their first 1,000 days – in a nurturing and stimulating environment, their brains can develop at optimal speed. These neural connections determine a child's cognitive ability, their health and happiness, how they learn and think, their ability to deal with stress, and their ability to form relationships. Good nutrition, protection, play and love in early childhood spark these neural connections in children's brains.
Research suggests that when fathers are able to bond with their babies from the very beginning of life, they are more likely to play a more active role in their children's development, and will have better psychological health, self-esteem and life-satisfaction in the long-term.
The Lancet's Series, Advancing Early Childhood Development: from Science to Scale, launched in October 2016, revealed nearly 250 million children under 5 were at risk of poor development due to stunting and extreme poverty. The Series also revealed that programmes promoting nurturing care can cost as little as 50 cents per capita per year when combined with existing health services.
# # #
Multimedia content:
As part of the campaign, world-renowned photographer Adriana Zehbrauskas travelled with UNICEF to capture fathers' earliest moments with their newborns in delivery rooms across five diverse countries – Guinea Bissau, Mexico, Thailand, Turkmenistan and the United Kingdom. UNICEF hopes the series will encourage fathers across the world to play a more active role in their young children's early years. The photos, released today, can be viewed here:
https://uni.cf/2sJpRAv
The 'Super Dads' initiative is part of UNICEF's
#EarlyMomentsMatter
campaign, which aims to drive increased understanding of how children's environments and experiences in early childhood can shape their future health, well-being, ability to learn, and even how much they will earn as adults.
The #EarlyMomentsMatter Campaign in India
Building on the success of last year's #BaapWaliBaat #EarlyMomentsMatter campaign around #FathersDay this year UNICEF India will celebrate the ABCs of good parenting for healthy brain development and highlight the importance of protection, nutrition and stimulation in the earliest years of life. This year's focus in India will be on nutrition and will build a community of dads online and offline who can share their experiences of parenting especially around feeding their child and exchange parenting tips.
With the FIFA World Cup starting before Father's Day and with the Indian National Football Team currently on the pitch in Mumbai, UNICEF will build on many dads' passion for sports with a series of
exclusive videos
from the Team captain, players and coach that will be released on UNICEF India's social media channels from 14 June and will be available for
download here
.
A special awareness drive around enhancing awareness on what to feed children and at what age utilizing local foods, will also be initiated.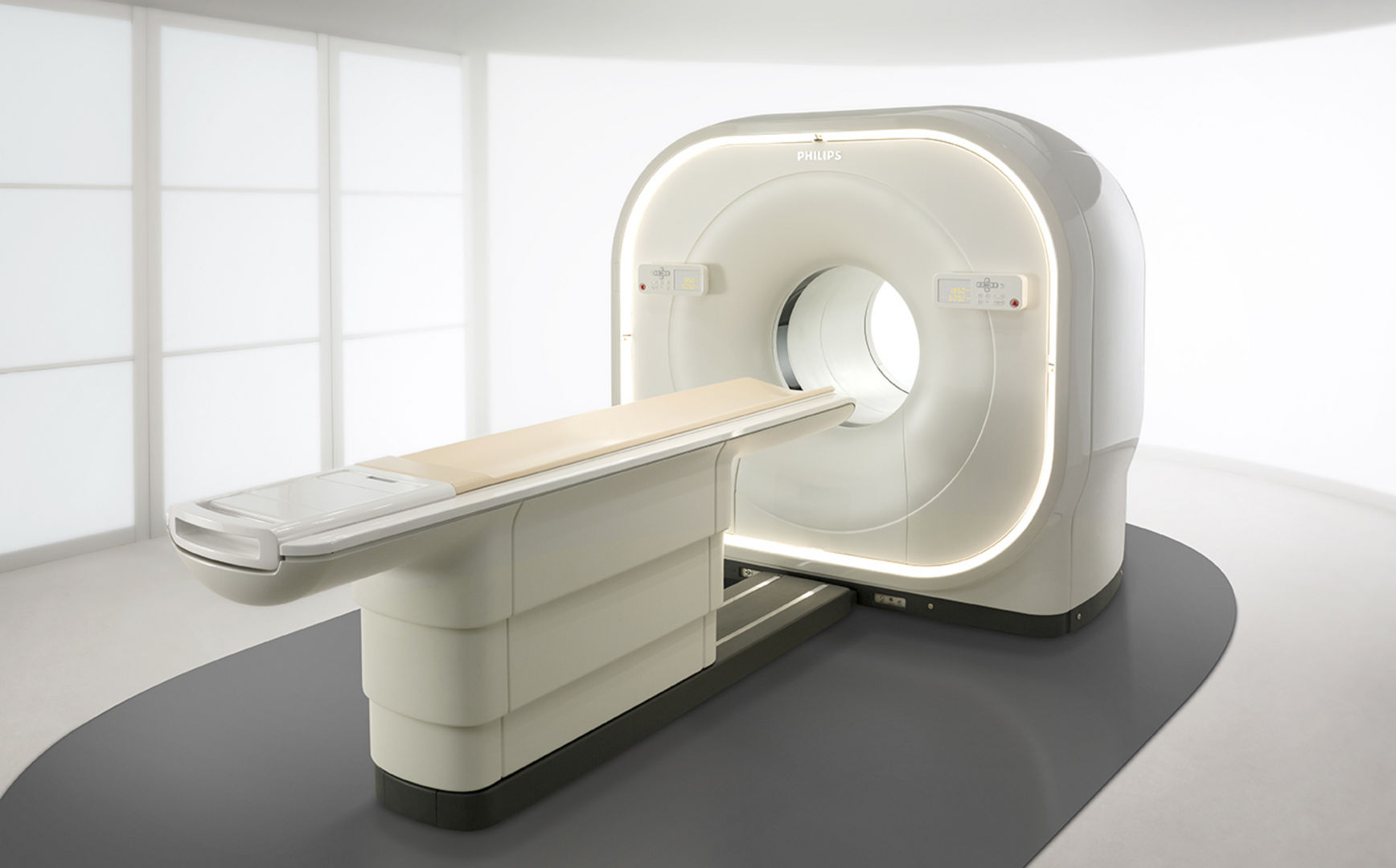 Singapore-
Royal Philips, a global leader in health technology, and the Singapore Institute of Advanced Medicine Holdings (SAM) officially opened the Advanced Medicine Imaging (AMI) centre at Biopolis, an international biomedical research hub in Singapore. The new facility will provide specialized oncology care to the fast-growing number of people confronted with cancer in the Southeast Asia region. In addition, the centre will facilitate scientific research and development and provide medical training targeted at upskilling the region's healthcare professionals in the newest cancer therapies.
The AMI centre is equipped with advanced imaging systems and clinical informatics aimed at helping clinicians deliver confident diagnosis of cancer with increased speed and efficiency. The facilities, which will open in phases, are scheduled for completion by the end of 2019.
"The 100 million Singapore Dollar investment in the regional oncology centre reaffirms our commitment to strengthen Singapore's position as the 'go-to' destination for specialized cancer care," said Dr. Djeng Shih Kien, Founder and Chairman, Singapore Institute of Advanced Medicine Holdings. "Together with partners, including Philips, Varian Medical Systems and IBA Worldwide, we have a shared goal to provide a one-stop patient-centric hub where patients across the region can access the latest and most sophisticated technologies for the diagnosis and treatment of cancer."
Cancer imposes an ever-increasing health burden in Asia, with the region accounting for half of the global burden of cancer.
Due to the region's ageing and growing populations, together with lifestyle and socioeconomic changes, the incidence of cancer cases in Asia is expected to increase from 6.1 million in 2008 to 10.6 million in 2030. This rising threat not only affects the population, it also has a dire economic impact as treatment costs spiral upwards. With healthcare systems already operating with limited resources and expertise, advanced technologies need to be leveraged to drive efficiency and deliver optimum patient outcomes.
Advanced imaging technologies realize accurate and timely diagnosis of cancer
With a comprehensive portfolio of advanced imaging systems and clinical informatics, the AMI centre will empower clinicians to deliver fast and robust oncology imaging. It will house two Philips Vereos PET/CTscanners, the world's first and only fully digital PET/CT systems. Using proprietary Digital Photon Counting (DPC) technology, Philips' Vereos PET/CT provides outstanding anatomical imaging and enhances lesion detectability with improved contrast and resolution.
Another world-first solution at AMI is Philips' IQon Spectral CT, a new generation Computed Tomography (CT) solution that allows clinicians to characterize tumors with greater certainty than is possible with black and white images from conventional CT scans. Philips' IQon Spectral CT is also the world's first spectral detector-based CT that allows clinicians to do both in-depth spectral information on demand and retrospective analysis at low-dose – a direct benefit to patients.
The AMI centre also has a Philips Ingenia 3T MRI equipped with Philips' unique Ambient Experience, which uses dynamic lighting, video and sound to provide patients with a calming immersive environment.
These state-of-the-art imaging systems within the AMI will be complemented by a full suite of Philips clinically-rich healthcare informatics solutions, supporting confident diagnosis and personalized treatment. Philips provides IT solutions to integrate systems, aggregate data, accelerate workflows, and facilitate informed decisions, giving clinical teams the insights they need to work effectively and efficiently. One example is Philips' IntelliSpace Portal, an advanced visualization analysis and quantification platform featuring a comprehensive suite of multi-modality applications, powered by Artificial Intelligence (AI). IntelliSpace Portal will also serve as a collaboration platform for clinical development and research for the Advanced Medicine Education centre within the AMI, which will be open to third parties in the future.
Beyond diagnostic imaging innovations, upcoming facilities at the regional oncology centre also promise more personalized and targeted cancer treatment pathways through the use of radioisotope therapies, such as Lu-PSMA (Lutetium Prostate-Specific Membrane Antigen) therapy, and proton beam therapy for tumor treatment.
The regional oncology centre also aims to promote clinical research for breakthroughs in cancer diagnostics and treatment, and cross-border medical training to enhance the knowledge and expertise of the region's healthcare professionals.