Regd No:35356/1999 Under Act XXI of 1680 The Society for unity of people.
Monday, April 6, 2015
UP CM: Tread life cycle gives better balance and learn.
Uttar Pradesh Chief Minister, Shri akhilesh Yadav said the tread life cycle gives better balance and learn. He said that poor, peasant, hardworking, youngsters and students, it is the cheapest means of traffic. Its visible state government fixed price are VAT free up bikes, so that more and more people can use bicycles.
Chief Minister K0D0 Singh Babu Stadium here today, the national saikling-2015 competition were able to express their views on the occasion. He added that the bicycle is a symbol of unity, health and environment. They need to be mindful of it people are stressed. He said the State Government to promote cycling have been working continuously. Under gurugovind Singh spotters keizai, Lucknow is being made to build a velodrom. It became the territory of the saikilist will be able to show their talent in the country abroad.
Mr Yadav said in Lucknow and Agra to the current Government of State bicycle phraindali city has decided to develop on. With the corresponding build of tab cycling in Lucknow ª being made too, which will greatly facilitate a misplaced public perception and it will be attracted.
The Chief Minister on national saikling-2015 competition winners of the 60 ki0mi0 professional riding rewarded. First-place win in the contest are Mr. Amar Singh, jinhane 1 million cheque provided. Mr. manjeet Singh claimed the second spot, which was awarded 60 thousand bucks check while dilavar Singh finished third, which was to provide 30 thousand bucks check. The occasion was also organized a bicycle stunt, in which Mr Farhan and Mr. Wajid ANC do acrobatics. The Chief Minister has them 50-50 thousand rupees provided the incentive. On this occasion, Mr Yadav did green ride competition provide jhandi opening. This contest was 5 ki0mi0. There are people, as well as niahshaktajnon have also pratibhag.
Gyatavya is organizing the Uttar Pradesh Government and State Bank of India in collaboration with the saikling Federation aphai aphai India and was sponsored by the Uttar Pradesh tourism.
Trump-May, Putin-Macron, Erdogan, Rouhani meeting US President Donald Trump touched down at London's Stansted Airport on Thursday t...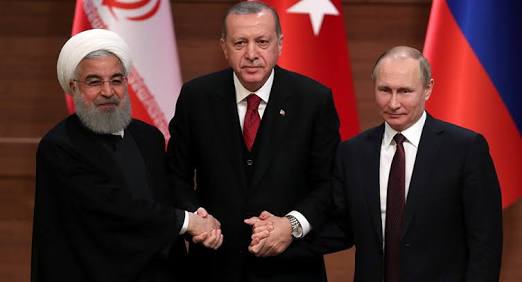 Italy Election:Five Star Movement & anti-immigrant League ON  MARCH 6, 2018  BY  NARESH SAGAR LEAVE A COMMENT EDIT The leaders o...

Industry Urges Government to Propel Growth :CEAMA Annual Function ON  NOVEMBER 8, 2017  BY  NARESH SAGAR LEAVE A COMMENT EDIT Man ...