14
04
2014
Rahul Gandhi made scathing attack on Modi and said his collaboration with Tatas & Adanis is self explanation of giving undue advantage and patronage to these business house, a person who works for business class and in his rule Gujarat is toffee model which he explained that toffee is available for rupee so has he allotted land to Adanis on this rate.he further said in his misrule the unemployment is at its peak and quoted an example in this context person BPL are 40 % and malnutrition prevail ,Such is Gujarat Model.Rahul going aggressive on to modi action is turning point in persona of Rahul Gandhi and in coming rallies his stance may be more buoyant and target the Modi and his model, code of conduct. Thus battle between two brand has comes out of ill actions of these brands or sacms prevailed in last UPA reign rather than taking on head on to each other.With More expose of the Dr Man Mohan Singh by Coal secretary in his book released today the campaign will bring out more secretive deeds of two giants parties.
Arvind kejriwal who could muster more support in such scenario remain a man of inaction, dormant with no political innovation but do have flush funds to be on TV channels and big Channels make big deal as political experts perceive with aimless interview aired every day of AAP.His flimsy
BJP can kill its own men to come to power: Kejriwal :
Launching a scathing attack on the BJP, Aam Aadmi Party leader Arvind Kejriwal today alleged that the saffron party leaders were capable of "killing their own men to come to power".
Referring to a recent sting done by a news portal which alleged that the 1992 Babri mosque demolition was a "planned act of sabotage" he said, "BJP people also undertake killings of the Hindus, children and their own cadres. They are not concerned with Hindus and Muslims. For coming to power, all are equal for them. Why dont we understand this?"
He was speaking at a book launch "Dehleez Par Dil" co-authored by AAP spokesperson Dilip Pandey. The book revolves around Kejriwal, Pandey and the India Against Corruption (IAC) movement. More venom is media reports are
Kumar Vishwas compares RSS to LeT:
Having got into trouble for praising RSS, Aam Aadmi Party candidate against Rahul Gandhi from Amethi Kumar Vishwas on Monday said the Hindu nationalist group's discipline was as "good' as that of militant outfit Lashkar-e-Taiba.
Earlier this month, the 44-year-old AAP leader had praised RSS as a "disciplined force' and asked "if an organisation speaks in favour of a larger majority, does it mean it is communal'.
However, the remarks did not go down well with Muslims who demanded his expulsion from the party."I have said RSS' discipline is very good. The discipline of Lashkar-e-Taiba is also very good, people are ready to die. Learn discipline from (them)' Do not learn Hindu Rashtravad from them," Vishwas said.
'Priyanka drinks too much alcohol, has a bad name':
Commenting on reports of Congress President Sonia Gandhi's daughter Priyanka Gandhi's willingness to contest elections from Varanasi, BJP leader Subramanian Swamy on Monday said that Gandhi would have been thrashed if she had done so, as she drinks too much alcohol and has a bad name.
"They saved her. She would have got a thrashing. She is very unpopular, she drinks too much alcohol and she has a bad name, her husband has a bad name," said Swamy.
Yesterday, Swamy had called Gandhi an ungrateful daughter for going to see the prisoners in jail who assassinated her own father.
He also said that it was Priyanka Gandhi and not Varun Gandhi who has gone astray and had added that the former and her party were not able to digest the latter's success.
On Saturday, while accompanying Congress vice-president Rahul Gandhi at Amethi while filing nomination papers, Priyanka had said that Varun Gandhi has chosen a wrong path and needed to be led in the right direction. –
India Today.
Advani hits out at Nitish for breaking alliance with BJP:
Senior BJP leader LK Advani today hit out at Nitish Kumar's decision to split from the NDA over Narendra Modi's elevation last year saying he had dishonoured a friendship for which he will be doomed in future.
"Nitish has unilaterally snapped friendship with the BJP and launched an all out attack on the BJP. His conduct is a far cry from BJP's belief to always honour friendship with allies," Advani told an election meeting in Banka.
He said that all these years, BJP had honoured its friendship with allies and never criticised them. "But Nitish Kumar not only dumped the BJP, but criticised it too."
Great enthusiasm among people at Rahul Gandhi's public rally in Latur, Maharashtra , today | Some Glimpses
pic.twitter.com/NvYYOfpAga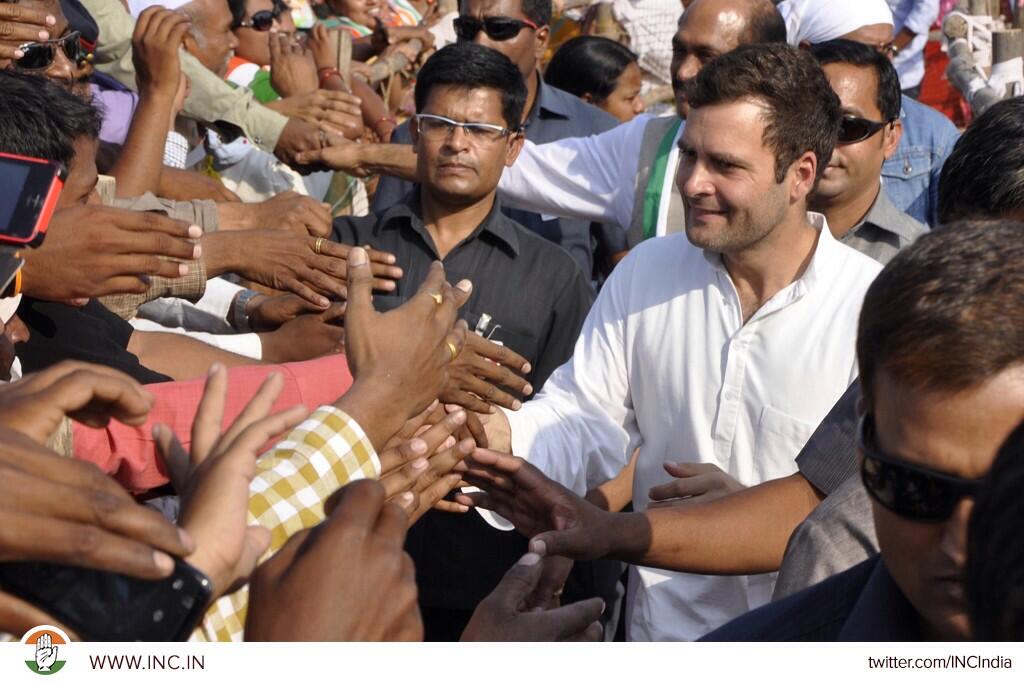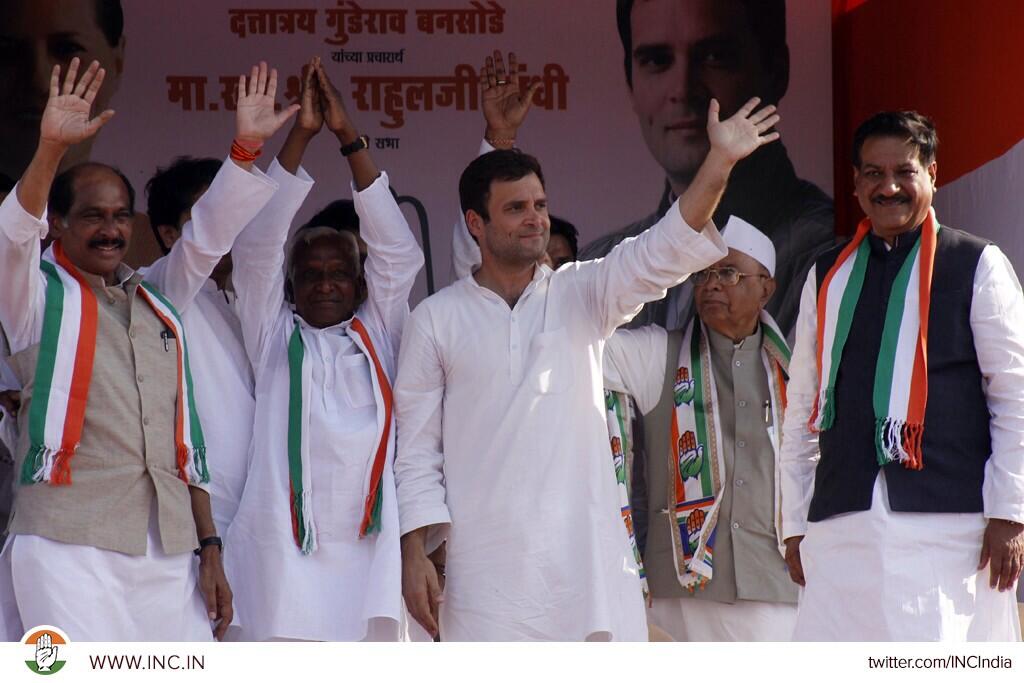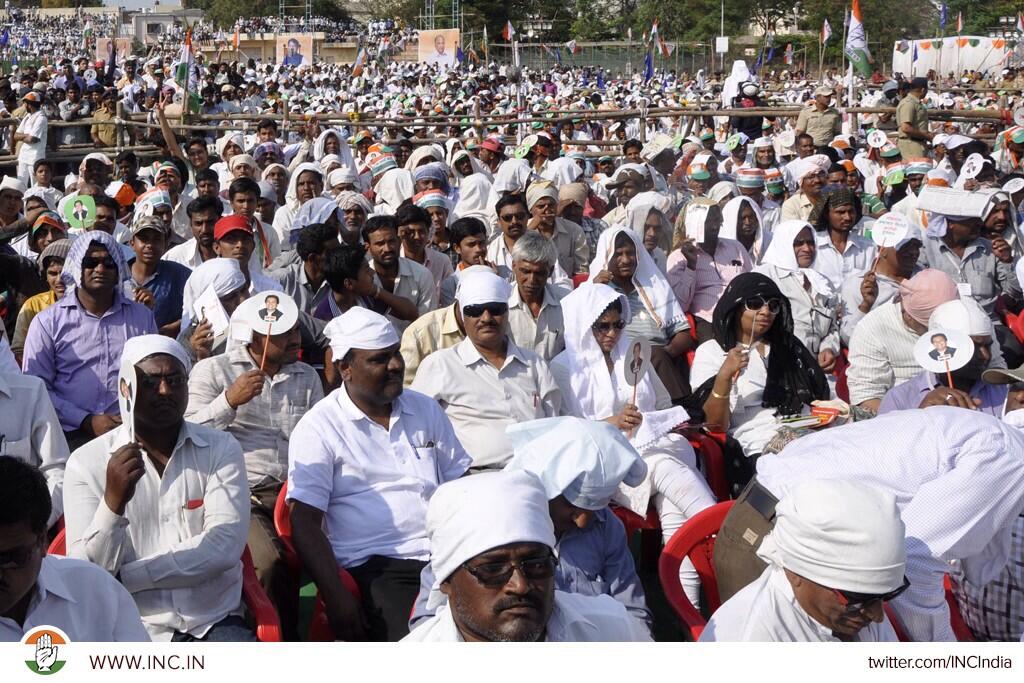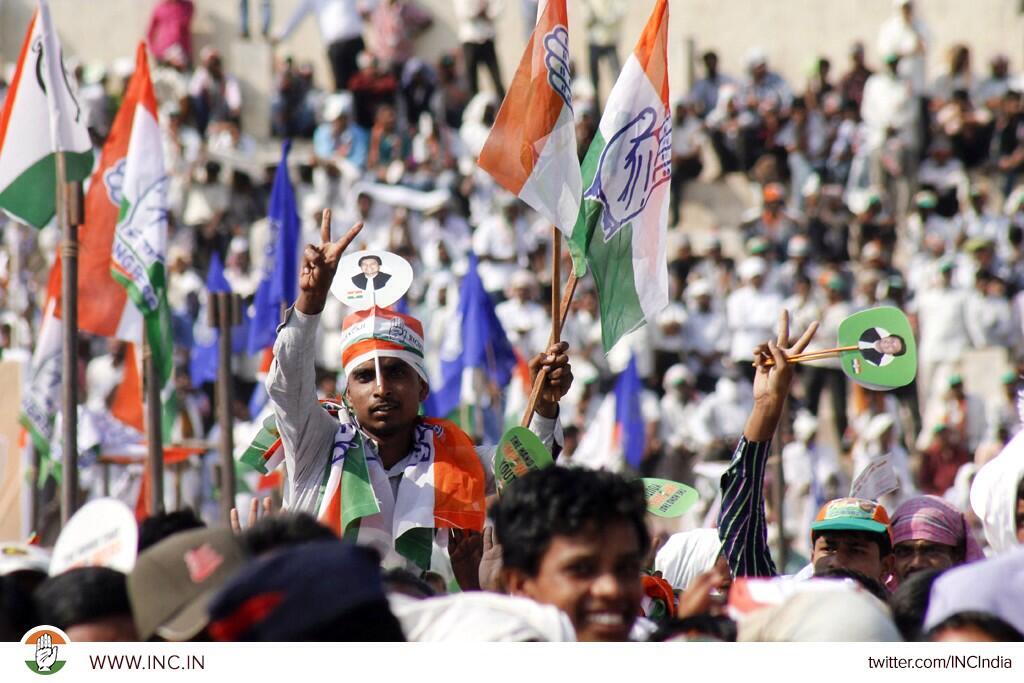 Edit :
Edit
Comments :
Leave a Comment »
Categories :
Business
,
Politics
,
Uncategorized