Bill to prohibit divorce by triple talaq and protect rights of married Muslim women introduced in the Lok Sabha. Debate on the bill happening now. It will will be considered in the Rajya Sabha after the Lok Sabha debate. Opposition raises questions on the Bill. The Bill was tabled by Law Minister Ravi Shankar Prasad in the Lok Sabha.
Union Parliamentary Affairs Minister Ananth Kumar has said that the bill on Triple Talaq is aimed to give gender justice, protection and respect to Muslim women.
Kumar said that Prime Minister Narendra Modi has appealed for consensus in passing the bill."Prime Minister Narendra Modi appealed for unanimous passage of the Bill as it aims to give gender justice, protection and respect," he said.
The Muslim Women (Protection of Rights on Marriage) Bill 2017 seeks to criminalise the practice of triple talaq. The draft bill says, "Any pronouncement of talaq by a person upon his wife, by words, either spoken or written or in electronic form or in any other manner whatsoever, shall be void and illegal".
There is also a provision of imprisonment for a term, which may extend to three years and fine for violators. The draft bill also envisages entitling divorcee Muslim women for maintenance.It also has a provision for the divorcee Muslim women to have the custody of their minor children.
The offences under the purview of this bill will be cognisable and non-bailable.The Bill shall extend to the whole of India except Jammu and Kashmir. — ANI
New Delhi World Book Fair, Book Fair 2018 will focus on one of the most important issues that our world is facing. "Environment and Climate Change" will be this year's theme.The event that all the book lovers were waiting for is now around the corner! New Delhi World Book Fair will be organized from 6 to 14 January 2018 in Pragati Maidan, New Delhi.
The fair will be organized from 6 to 14 January 2018.
Germany at the New Delhi World Book Fair 2018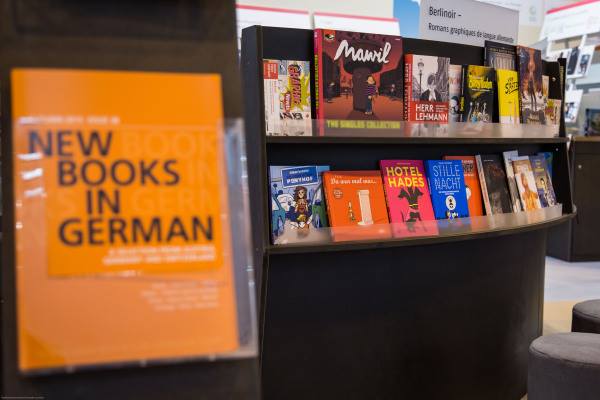 Sat Jan 06 2018 at 11:00 am

Hall No. 7, International Pavilion, Pragati Maidan, New Delhi, India
German Book Office New Delhi will be representing Germany at the EU Pavilion at the New Delhi World Book Fair 2018.
• One of our primary goals at this year's NDWBF is to promote the translation of German books to diverse Indian languages. Witness the Indo-German exchange of literature at our WALL OF TRANSLATION display.
• Book collection on nature, literary releases, the Karl Marx collection, and the Best German Book Design 2016 collection are among the others that we will be displaying as a part of the CONTEMPORARY BOOK COLLECTION FROM GERMANY.
• Come and see the BOOKS ON TOUR! 50 original German titles from 26 publishers and their English translations from 53 publishers in the United States, Great Britain and the Commonwealth.
INVITATION
Dear Sir/Madam,
Event: A Press Conference to announce plan to launch Multi- modal Electric Public Transport System in 10 cities by Shri Anant Geete, Minister for Heavy Industries and Public Sector Enterprises. MoS Shri Babul Supriyo will also be present.
Venue: 1st Floor, Room No. 176 Minister Office (HI&PE), Udyog Bhawan, New Delhi.
Date: Wednesday, 27th December, 2017
Time: 4:30pm.
You cordially invited to cover.