UN Security Council condemns beheading of journalist James Foley
The UN Security Council has denounced the beheading of American journalist James Foley at the hands of Islamic State militants, Reuters reports. "The Security Council strongly condemned the heinous and cowardly murder of James Foley," the council said in a statement on Friday, adding that the group "must be defeated and that the intolerance, violence and hatred it espouses must be stamped out." Militants have threatened to kill another US reporter if President Barack Obama does not halt military action in Iraq.
Ebola death toll reaches 1,470 – WHO
The Ebola epidemic in West Africa has led to 1,427 cases out of 2,615 known infections, the World Health Organization (WHO) said Friday. In the latest update WHO reported 77 more deaths and 142 new laboratory-confirmed probable or suspected cases. The WHO has said the true scale of the world's worst Ebola epidemic has been underestimated due to families hiding infected relatives in their homes and the existence of "shadow zones" that medics cannot access. The organization is due to issue a strategy plan to try and deal with the epidemic, which has shown no signs of abating, in Geneva next week.
Germany voices 'regrets' after minister accuses Qatar of funding jihadists
Germany's Foreign Ministry has said it regretted any offence caused to Qatar after a minister linked it to financing jihadist militants in Syria and Iraq. "We regret if there have been any misunderstandings," AFP quoted a foreign ministry spokesman as saying on Friday. Development Aid Minister Gerd Mueller, commenting on the public broadcaster ZDF on the financing of militant group Islamic State [IS, formerly ISIS], said: "Who is financing these troops? Hint: Qatar." Doha denies supporting the hardline IS insurgents who have overrun large parts of Syria and Iraq. A spokeswoman for Mueller's office explained the minister had merely "referenced press reports" and had made "no concrete allegations."
UK won't work with Syria to tackle Islamic State militants
Britain has ruled out negotiating with Syrian President Bashar Assad in the battle against the Islamic State movement, Reuters said. "It wouldn't be practical, sensible or helpful to even think about going down that route,"Foreign Secretary Philip Hammond told BBC Radio. The only way to tackle the threat is by working with the Iraqi government which has troops on the ground, Hammond said, adding that dialogue with Assad would not advance the cause. The Islamic State has bases in northern Syria as well as in over one third of Iraq.
Death toll from Shiite militia attack on Sunni mosque in Iraq reaches 68
The death toll from a shooting attack on a Sunni mosque in Iraq on Friday has reached 68, Reuters said. The figure was announced by a morgue official. The attack was carried out by Shiite militia forces, the report said.
Palestinian militants execute 18 Israel 'collaborators' in Gaza
Palestinian militants in Gaza City executed 18 men on Friday for allegedly helping Israel in its six-week assault, according to Hamas TV. Men in the uniform of Hamas's military wing grabbed six of them among worshippers leaving the city's largest mosque, AFP said, citing witnesses. The Hamas-linked website Majd, said the 11 were killed after they "gave information to the Zionist enemy."
Gunmen kill at least 32 in attack on Iraq Sunni mosque
Gunmen opened fire on worshippers during Friday prayers at a Sunni mosque in the town of Imam Wais, northeast of Baghdad. At least 32 people were killed in the attack and dozens wounded, AFP quoted Iraqi officials as saying. Accounts of the attack, varied sharply. Some sources blamed Shiite militiamen and others pointed to militants from the Islamic State, a Sunni jihadist group.
2 new cases of Ebola confirmed in Nigeria
Nigeria has confirmed two new cases of Ebola, Reuters said. Both patients caught the disease from people who were primary contacts of the Liberian man who first brought it to Lagos, the health minister, Onyebuchi Chukwu, said on Friday. This brings the total number of recorded cases in the country to 14, according to the minister.
Japan ambassador given list of those restricted entry to Russia
The Russian Foreign Ministry on Friday presented the Japanese ambassador in Russia, Chikahito Harada, with a list of those to be restricted entry to Russia. The list is "a retaliatory measure to Tokyo's visa sanctions against several citizens of our country," the Russian ministry said, as cited by ITAR-TASS.
Tehran says no link between Iraq cooperation, nuclear talks
Iran denied a report that it is ready to help counter Islamic State insurgents in return for progress in negotiations over its nuclear program, Reuters said. The official IRNA news agency on Thursday cited Foreign Minister Javad Zarif as saying that "all the sanctions imposed on Iran over its nuclear activities should be lifted in return for its help in Iraq." However, later on Thursday IRNA reported foreign ministry spokeswoman Marzieh Afkham as dismissing"reports by some news agencies about Iran and US cooperation in Iraq."
At least 191,369 people killed in Syria through April 2014 – UN
The UN human rights office said on Friday that at least 191,369 people have been killed in Syria's conflict through April. This is more than double the figure documented a year ago and probably still an under-estimate, Reuters said. The UN report is based on cross-checked data from four groups and the government, according to UN High Commissioner for Human Rights Navi Pillay. An additional 51,953 reported killings lacked sufficient information and were excluded from the analysis.
Teatralnaya station in Kiev metro closed due to bomb threat
Teatralnaya metro station in Kiev was closed on Friday morning after police received information about a bomb threat, RIA Novosti reported. Officials said the reopening of the station would depend on the result of the checks. Numerous similar threats received previously have proved to be false.
Senegal closes borders with Guinea over Ebola
Senegal closed its borders with Guinea on Thursday over Ebola epidemic fears, AFP said, citing the interior ministry. The move comes more than three months after the borders were re-opened. "Senegal has decided to once again close the land borders with the Republic of Guinea," the ministry's statement said. Following the decision, Senegal's air and sea borders for aircraft and ships from the Republic of Guinea, Sierra Leone and Liberia have now been closed.
Malaysia receives first remains of MH17 crash victims
The bodies and ashes of first 20 Malaysian victims of MH17 crash arrived in Kuala Lumpur on a charted Malaysian Airlines jet from Amsterdam, AP reports. The remains of the victims were met with a solemn ceremony at the airport by lines of honor guards. The Malaysian government has proclaimed August 22 a national day of mourning, urging people to wear black and observe a minute of silence and prayer.
27 dead, 50 injured in Egypt bus collision
At least 27 people, including foreign nationals, were killed and about 50 others were injured after two buses crashed in the south of Egypt's Sinai Peninsula, state news agency MENA reported. The accident happened after midnight on a deserted highway about 50 kilometers away from the resort town of Sharm el-Sheikh. As a result of a powerful collision one of the buses turned over. Rescuers are still working on getting the bodies out of the buses and local authorities are warning that the death toll could climb. There were several foreign nationals aboard the two buses, including one Russian citizen, two Saudi Arabia's nationals and one Yemeni, according to RIA Novosti. Around 30 ambulances have arrived at the crash site.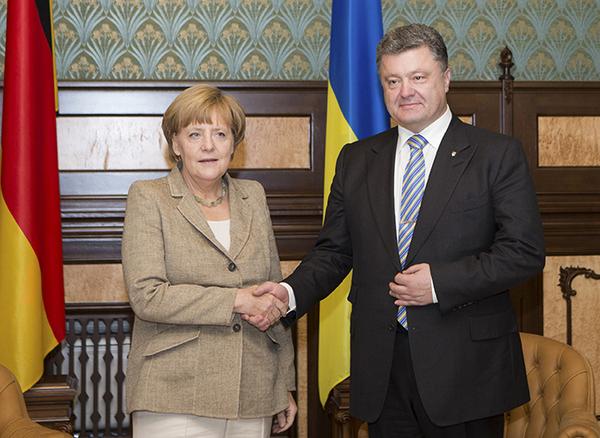 Defence Minister Arun Jaitley on Saturday commissioned India's first indigenously-built stealth anti-submarine warfare INS Kamorta at naval dockyard in Vishakhapatnam.Jaitley also received the guard of honour at the event.The warship has been built by the state-owned Gardenreach Shipbuilders in Kolkata and is the first vessel in the Navy whose all weapon systems are manufactured indigenously.
It will form part of the Vishakhapatnam-based Eastern Command. Kamorta has enhanced stealth features that make her less susceptible to detection.
India today commissioned the first indigenously built stealth Anti-Submarine Warfare Corvette, INS Kamorta, at an impressive ceremony at Visakhapatnam naval dockyard. The Defence Minister Shri Arun Jaitley who commissioned the warship, described the development as 'the coming of age of our ship building industry'.
The commissioning of INS Kamorta has added a new dimension to the ASW capability of the Indian Navy and in particular, the Eastern Fleet. The multifarious missions that can be undertaken by the ship truly reflect the enhanced multi-dimensional capability of the Indian Navy.
Admiral RK Dhowan, Chief of the Naval Staff, Vice Admiral Satish Soni, Flag Officer Commanding-in-Chief Eastern Naval Command, Rear Admiral AK Verma (Retd), CMD, Garden Reach Shipbuilders & Engineers (GRSE) and various other dignitaries were present during the commissioning ceremony.
INS Kamorta is first of the four ASW Stealth Corvettes designed by the Navy's in-house organisation, the Directorate of Naval Design (DND), under Project 28, with an indigenous component of about 90%. Measuring 110 meters in length, 14 meters in breadth and displacing 3500 tons, the ship can achieve speed of 25 Knots. The ship is fitted with Anti-submarine Rockets and Torpedoes, Medium and Close-in Weapon Systems and indigenous surveillance radar Revathi. The ship is also capable of carrying an integral ASW helicopter.
Shri Jaitley said in the last three months, both the Prime Minister and he had been associated with many an accretions made into the Indian Navy namely, INS Vikramaditya, INS Kolkotta and INS Kamorta. But this one was special because of the high indigenous content. He said, at the moment, 42 warships are under construction in various shipyards of the country which is a welcome sign of the health of the ship building industry. He expressed confidence that the measures taken by the government will infuse healthy competitive spirit between the public and private shipyards.
Kamorta also boasts of other "firsts" such as a foldable Hangar Door and a Rail-less Helo Traversing System, which will give helicopter operations from the corvette a significant edge over other warships.
Enhanced stealth features have been achieved by 'X' form of Hull, full beam superstructure, inclined ship sides and use of Infrared Signature Suppression system for cooling the Engine and Generator exhausts. The Ship has a 'Combination of Diesel and Diesel' propulsion system with 2 Diesel Engines along with one gear box on each shaft. The common raft mounted Gear Box and Diesel Engines give the vessel very low radiated underwater noise. This is well complemented with an efficient propeller which has high cavitation inception speed. The design also incorporates active shaft grounding system and multi zone Impressed Current Cathodic Protection for suppression of Extremely Low Frequency Electromagnetic signature. The very low under water acoustic signature makes it a 'silent killer on the prowl'.
INS Kamorta has a multitude of systems such as Total Atmospheric Control, Integrated Platform Management, Integrated Bridge, Battle Damage Control and Personnel Locator System. This provides a contemporary and process oriented System of Systems for optimal functioning of the warship.
With her state of the art weapons and sensors, INS Kamorta is well equipped to fight in Nuclear, Biological and Chemical warfare conditions. The ship, in essence, showcases the nation's warship design capability and industrial prowess
The ship has a complement of about 15 officers and 180 sailors. The accommodation and living spaces have been designed with special emphasis on ergonomics and habitability. The ship is commanded by Commander Manoj Jha, a Gunnery Specialist.