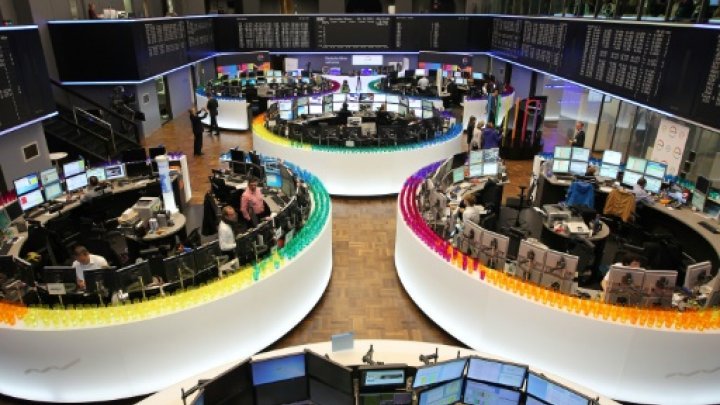 Dear Naresh Kumar Sagar,
Greetings! I hope the season is going fine for you!

We are getting ready for winter season in Turkey, we have updated all our prices for winter and summer season.

Now we have more than 30 categories and over 1000 different tours, available every day, all year around.

If you book any tours til 5th of November, you will get below optional tours on complimentary basis, special for our 10th Year Anniversary celebrations!

Book 8 or more days Turkey tour and get all 3 tours complimentary worth total of 119 Euro!

We also offer 15% commission from our web-page B2C prices. Please login to our page to see our B2B net rates.

For additional information please do not hesitate to contact us.

Best Regards

Murtaza Kalender

General Director

TRAVELSHOPTURKEY

Sirinevler Mah. Adnan Kahveci Bulvari

Karanfil Is Merkezi No:184 Kat:4 D:6

ISTANBUL – Bahcelievler

Mobile: (009) 0549 540 54 01

Office: (009) 0212 529 77 08

Fax: (009) 0212 632 27 02

Skype: travelshopturkey

murti@travelshopturkey.com

Member of TURSAB, ASTA, WRTA, TIES, ATTA, & ETOA
TravelShop Turkey 2005 – 2015
Polish National Election Commission confirmed on Monday that the right-wing Law and Justice has won Sunday's parliamentary election with 37.58 percent of votes.
The National Election Commission announced that Civic Platform has won 24.09 percent of votes, Kukiz'15, 8.81 percent, Modern, 7.6 percent, United Left Wing, 7.55 percent, Polish People's Party, 5.13 per cent.
The new parliament will be composed of five parties. The United Left Wing, as a coalition of several left wing parties, did not succeed in passing the threshold of 8 per cent to obtain seats in the parliament.
The Election Commission will announce the final results and final number of seats in the Parliament during a press conference on Tuesday. But the updated results suggest that Law and Justice will have about 230 seats in the 460-seat Polish Parliament.
UNESCO says education is key to eradicating the scourge of
doping in sport
Paris, 26 October—UNESCO will host the fifth session of the Conference of Parties (COP5) to the International Convention against Doping in Sport at its Headquarters in Paris on 29 and 30 October. Celebrating a decade in the fight against doping in sport by 182 State Parties
[1]
, UNESCO considers that educating young sportswomen and sportsmen about the dangers of using prohibited substances is key to eradicating this scourge among future generations of athletes.
More than 250 representatives of governments and the sport movement are expected at
COP5
, in order to discuss anti-doping challenges and propose solutions in line with the
Convention
to eliminate doping at a time of growing concern about the use of performance enhancing drugs by teenagers and young adults, including recreational athletes.
For the first time during an anti-doping COP, UNESCO will welcome former Olympic medallists, such as Canadian Olympic cross-country champion Beckie Scott, Brazilian judo champion Flᶩo Canto, and Romanian Olympic champion fencer Laura Badea, who will be available to speak to the press in the morning of 29 October they will appeal to governments to act for clean sport. .
"Prevention is better than cure. We have achieved a great deal in the last decade. We must continue our advocacy work to educate and enforce in order to fulfil our ambition of eradicating doping from sport worldwide. The only possible way to fight doping effectively is through education," said UNESCO's Director-General Irina Bokova.
The Convention, which was adopted on 19 October 2005, offers a nearly universal framework to help countries harmonize their laws to combat the use of prohibited substances in sport. Based on the World Anti-Doping Code, States commit to restrict trafficking in doping substances; apply common practices to control use by athletes in competitions; improve detection techniques; as well as support education and deterrence
UNESCO's partners include the World Anti-Doping Agency (WADA), the International Olympic Committee (IOC), the International Paralympic Committee (IPC), the Council of Europe and Interpol. The Convention supports the World Anti-Doping Code in bringing consistency to anti-doping policies and regulations within governments and sport organizations across the world.
UNESCO, which also administers a $1.8 million
Fund
for the elimination of doping in sport, said that the use of performance enhancing substances not only caused serious health problems but also undermined fairness and ethics in sport. The Fund, which was set up in 2008, aims to help countries enforce the Convention and strengthen anti-doping capacity, educate about the dangers of doping and help ensure sportsmen and sportswomen make choices compatible with clean sport practices and fair play.
UNESCO is working with the Brazilian Anti-Doping Authority ahead of the 2016 Olympics and Paralympic Games in Rio in order to strengthen its fight against doping in sport through education, prevention and testing and to preserve the beauty of high performance competition.