With Russian on expulsion spree UK news the Aeroflot flight was alleged searched at Heathrow airport. Relations between EU and Russia is very important, Euroasia is an important region for global development, thus peace is of paramount for the globe to sustain with sustainable growth the diplomatic and statesman aberrations could give rise present bitterness and future wars in which the next nuke wars can be devastating, our actions need be persuasive and not hatred immersed.
Russia has accused the British authorities of "another blatant provocation" after an Aeroflot flight was allegedly searched by Border Force officers at Heathrow.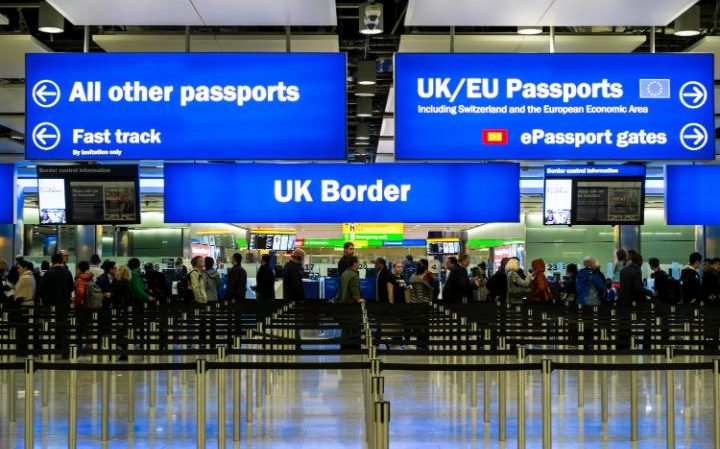 Russia has accused the British authorities of "another blatant provocation" after an Aeroflot flight was allegedly searched by Border Force officers at Heathrow
Russia expelled 59 diplomats from 23 countries on Friday and said it reserved the right to take action against four other nations in a worsening standoff with the West over the poisoning of a former Russian spy and his daughter in Britain.
Russia said it was responding to what it called the baseless demands for scores of its own diplomats to leave a slew of mostly Western countries that have joined London and Washington in censuring Moscow over the poisoning of Sergei Skripal and his daughter Yulia.
A day earlier, Moscow ordered the expulsion of 60 U.S. diplomats and the closing of the US consulate in St Petersburg, Russia's second city, in retaliation for the biggest ejection of diplomats since the Cold War.
Preparations appeared to be underway on Friday to close the St Petersburg mission down, with a removals truck making repeated journeys to and from the consulate which took delivery of a large pizza order for its staff.
Russia summoned senior envoys on Friday from most of the other countries that have expelled Russian diplomats and told them it was expelling a commensurate number of theirs.
Russia has already retaliated in kind against Britain for ejecting 23 diplomats over the first known use of a military-grade nerve agent on European soil since World War Two. British ambassador Laurie Bristow has summoned again on Friday.
The Russian Foreign Ministry said Bristow had been told London had just one month to cut its diplomatic contingent in Russia to the same size as the Russian mission in Britain.
A spokeswoman for the British Foreign Office did not say how many British diplomats would be affected, but said Russia's response was regrettable and Moscow was in flagrant breach of international law over the killing of the former spy.
The poisoning, in southern England, has united much of the West in taking action against what it regards as the hostile policies of President Vladimir Putin. This includes the United States under President Donald Trump, who Putin had hoped would improve ties.
Russia rejects Britain's accusation it stood behind the attack and has cast the allegations as part of an elaborate Western plot to sabotage East-West relations and isolate Moscow.
The hospital where she is being treated said on Thursday that Yulia Skripal was getting better after spending three weeks in a critical condition due to the nerve toxin attack. Her father remains in a critical but stable condition.
The BBC, citing sources, reported on Friday that Yulia was "conscious and talking".
During the course of Friday, the Russian Foreign Ministry summoned senior embassy officials from Australia, Albania, France, Germany, Italy, Poland, the Netherlands, Croatia, Ukraine, Denmark, Ireland, Spain, Estonia, Latvia, Lithuania, Macedonia, Moldova, Romania, Finland, Norway, Sweden, Canada and the Czech Republic.
All were seen arriving in their official cars at the Foreign Ministry's gothic building in Moscow.
"They (the diplomats) were handed protest notes and told that in response to the unwarranted demands of the relevant states on expelling Russian diplomats … that the Russian side declares the corresponding number of staff working in those countries' embassies in the Russian Federation persona non grata," the ministry said in a statement.
Four other countries — Belgium, Hungary, Georgia and Montenegro — had only "at the last moment" announced that they too were expelling Russian diplomats over the Skripal affair, and Moscow reserved the right to take retaliatory action against them too, it said.
Emerging from the Foreign Ministry building, German ambassador Rudiger von Fritsch said Russia had questions to answer about the poisoning of Skripal, but Berlin remained open to dialogue with Moscow.
The US State Department said after Russia announced the expulsions on Thursday evening that it reserved the right to respond further, saying the list of diplomats designated for expulsion by Russia showed Moscow was not interested in diplomacy.
Kremlin spokesman Dmitry Peskov, in a conference call with reporters on Friday, disagreed with that assessment, saying that Putin still favored mending ties with other countries, including with the United States.
India Africa trade and Indo Russian trade to galvanise as per Minister Suresh Prabhu.
Govt to mitigate poverty 2030 affordable houses for all, urban planning on cards.
Women in busines are entering enormously with digital education and change in society thinking for acceptance of women Leadership but in top levels both in Indian and abroad esp in MNC the women are still to acquire equality levels. The efforts of ministry and many NGO are praiseworthy Giriraj Singh MSME
CBI to probe ICICI loans 32KCr to Videcon in which Chanda Kochar husband has stake.
Karnataka assembly polls gain momentum between saffrons and old guards. Top leaders discuss the manifesto, slogans, caste and farmer issue out on dynamic wheels to gather masses attention.
"Renew Britain" width
Everyone from Renew HQ wishes you a Happy Easter!
We have over 4,000 people on our database, 4,000 on Facebook, 11,000 on Twitter and we now want to hear your thoughts! We have already had a significant amount of responses to our
Listen to Britain survey
and with your help we can reach our goal of 20,000 so we can Rethink Brexit, Renew Britain!
Local election campaigning has now kicked off and we are pleased to be able to announce we will be standing 20 people in the local elections! We now have candidates standing in London and the North East.
Activity on our regional Facebook groups has now kicked off with various events taking place and people taking place in the pro-Europe marches last weekend. Thank you to all the people who attended these marches, it was great to have a Renew presence at them!
Finally, James T has been in the
Independent
this week summing up things we have learnt from the Listen to Britain Tour. Please do give it a read!
Invite One day Sit-in and Fast against UP Govt's move to withdraw cases from accused of Muzzafarnagar riots
napm india
to you &

1 other(s)
Fri, 30 Mar 2018 16:40:52
GAIL's first Chartered LNG Vessel carrying long term US LNG arrives at Dabhol
Konkan LNG Pvt. Ltd. receives first US LNG Cargo at Dabhol
Dabhol (Maharashtra), 30
th
March, 2018.
India'sfirst LNG Cargo from USA under long term contract of GAIL (India) Limited was received at Dabhol, today. This marks a new beginning in the Indo-USA energy partnership and trade. Commencement of LNG supplies under the Henry Hub indexed contracts is significant for GAIL and the Indian markets as well. GAIL's first charter hired vessel – MV Meridian Spirit, arrived after 25 days voyage and docked for unloading in the august presence of Shri Dharmendra Pradhan, Hon'ble Union Minister Petroleum & Natural Gas and Skill Development & Entrepreneurship. Mr Patrick Santillo, Minister Counselor for Commercial Affairs, US Embassy and Shri B C Tripathi, CMD, GAIL were also present on this momentous occasion.
Speaking on the occasion, Shri Dharmendra Pradhan said that the government was working towards making India a gas based economy. He added that the arrival of the first LNG cargo from US was a significant milestone in the direction of realising adequate availability of natural gas through imports from diversified sources. He further stated that a shift towards a gas based economy would require augmenting domestic production as well as imports. He added that adequate investments in natural gas infrastructure including pipeline, LNG import terminal and City Gas Distribution network was also a focus area for the Government.
The USA has abundant supply of shale gas and the long term LNG contracts signed by Indian companies with US provide India with an access to secure supply source at stable prices which will result in geographical diversification and energy security.
GAIL will have an optimum portfolio mix of LNG indexed to Henry Hub (HH) and crude oil and the customers will benefit from such a unique price blend. GAIL is one of the early movers to contract US LNG and has 5.8 MMTPA of US LNG in its portfolio. GAIL shall be receiving around 90 cargoes per annum from Sabine Pass and Cove Point LNG terminals.
The arrival of this LNG vessel comes close on the heels of formation of Konkan LNG Private Limited, a subsidiary of GAIL, which has recently been demerged from RGPPL.
Total bilateral trade (goods and services) between India and US increased at a CAGR of 11.4% from $20 billion in the year 2000 to over $126.1 billion in the year 2017. India's trade with USA is expected to increase owing to large scale imports of LNG and crude oil in coming years. GAIL alone would be procuring approx. $ 2 billion worth of LNG per annum from USA from FY 2018-19.
​
Sagar Media Inc Abdel Fattah al-Sisi win prez election is reelected for a second presdential term in midst of million voters go voting leaders not contesting. Australian cricketer iconic fall from grace disgraced Aussie class of sports fraternity. US forces to withdraw Syria.
Preliminary Earthquake Report
Magnitude
6.9
Date-Time

29 Mar 2018 21:25:33 UTC
30 Mar 2018 07:25:33 near epicenter
30 Mar 2018 01:25:33 standard time in your timezone

Location
5.473S 151.450E
Depth
10 km
Distances

162 km (100 miles) SSW (210 degrees) of Rabaul, New Britain, PNG
228 km (142 miles) ENE (68 degrees) of Kandrian, New Britain, PNG
331 km (206 miles) SSE (167 degrees) of Kavieng, New Ireland, PNG
512 km (318 miles) ENE (74 degrees) of Lae, New Guinea, PNG
645 km (401 miles) NE (47 degrees) of PORT MORESBY, Papua New Guinea

Location Uncertainty
Horizontal: 3.5 km; Vertical 1.8 km
Parameters
Nph = 137; Dmin = 590.6 km; Rmss = 1.10 seconds; Gp = 25°
Version =
Event I
Government of India and Asian Development Bank (ADB) sign $80 Million Loan Agreement to help boost Youth Employability in the State of Himachal Pradesh
The Asian Development Bank (ADB) and the Government of India signed $80 million loan to help modernize technical and vocational education and training (TVET) institutions and improve the skills ecosystem in the State of Himachal Pradesh.
The project will support the skill initiatives of Government of Himachal Pradesh and help the State step-up the reform and scale-up its skill development efforts. It will fund short-term and long-term training programs in growth areas including automobiles, electronics, pharmaceutical, tourism and hospitality and banking and financial services, health care etc. to help enhance the skills set of the youth and increase their employability.
After achieving impressive enrollment rates for higher education, the State of Himachal Pradesh faces 'second-generation' challenge of preparing its youth for the challenging labour market. The Project will help in equipping the youth with market-relevant technical and vocational skills.
The State will need more than 500,000 skilled workers by 2022 across various trades. The Project will help seize this opportunity by providing support in developing relevant and good quality TVET programs thereby improving employment prospects of nearly 65,000 youths by 2022.
The Project will establish a polytechnic for women, six city Livelihood Centers, and seven Rural Livelihood Centers, and upgrade 11 employment exchanges into model career Centers. These efforts will result in improved TVET awareness among youth, modernizing training equipment, implementing a training information system, forging partnerships with private sector, and creating better access to quality market-relevant TVET and livelihood development opportunities for youth in Himachal Pradesh.