It is a matter of extreme seriousness that the Lieutenant Governor of Delhi is spying on the ministers of the elected government of the National capital Territory of Delhi.
The Aam Aadmi Party's stand is based on the contents of the letter written by the Delhi LG to the Prime Minister's Office recently, contents of which have now been reported in the media.
Since the letter has been addressed to the Prime Minister's Office, it is clear that under directions from the very top in the central government, the Delhi LG Mr Najeeb Jung is illegally interfering in the functioning of the elected government.
In his letter to the PMO, the LG has written about the presence of an official of Indian Railways in the office of the Delhi Home Minister Mr Satyendar Jain on 29.12.2015.
This letter raises extremely serious questions about the kind of undesirable activities in which the Delhi LG appears to be indulging.
It is beyond any reasonable understanding as to on what basis the LG has dragged the name of the Home Minister of Delhi Mr Satyendar Jain and what is the source of his information and how is he concerned about who visits the ministers ?
The acts of spying by no less than the Delhi LG on the ministers of the Delhi government is a serious assault on federalism and undermines the basic functioning of the elected government.
The BJP's central government and its Lieutenant Governor of Delhi must answer the following questions :
1) What is the source of LG's information about the presence of any individual in the office of a minister of Delhi government ?
2) What was the reason for the LG to write to the PMO about who visits the ministers of Delhi government ?
3) Under whose directions is the LG seeking information about the visitors to ministers of the Delhi government ?
4) Why is the LG interested in knowing about the work being done in the offices of ministers ?
5) Have such instructions being given all governors/ LGs across India by the PMO or are such obstructionist tactics reserved merely for Delhi ?
Probing the minds of those who shape foreign policy.
Prime Minister
Narendra Modi
at an interaction with thinktanks in Washington
Honouring sacrifice, saluting valour: formal engagements began with a solemn ceremony at the Arlington National Cemetery.
Prime Minister
Narendra Modi
laid a wreath at the Space Shuttle Columbia Memorial at Arlington National Cemetery in the presence of astronaut Sunita Williams and Kalpana Chawla's family, in homage to heroism and indomitable courage.
Turkey: 11 people including 7 police persons killed an explosion in the central Istanbul district of Vezneciler.
PM Modi and US Prez Obama to have lunch together in White House
PM Modi and US Prez Obama to have lunch together in White House.Range of subject lay on table.India NSG membership.Solar Energy,security ,Trade, Nuclear Energy,South China Sea International water free zone , US Investment on Midi policy project. Obama and Midi friendship with Afro-American president could embolden India – African relation with South Africa and North Africa taking investment strides. Modi heading the fastest economy and massive market give India the golden opportunity to embark upon India being nominated as NSG member and heading various International forum in order to bring the 7trillion people to be tranquil to get to automation.
Families and friends mourn Zabihullah Tamanna and David Gilkey killed in a Taliban ambush in southern Helmand province.
Within ASEAN, do you know which countries ASEAN citizens can visit without a visa? Myanmar, Laos, Brunei, Indonesia, Thailand and Vietnam all have visa-free tra
vel arrangements for citizens of some or all ASEAN countries, and more exemptions are planned in the future. It makes it easier for us to travel to other ASEAN countries. Let's plan for holiday in ASEAN countries!
The Prime Minister, Shri Narendra Modi at the ceremony for return of idols with US Attorney General, in Washington DC on June 06, 2016.
Last year was an absolutely huge 12 months for renewable energy , with a new global status report on clean energy highlighting how 2015 was a record year for…
SCIENCEALERT.COM
|
BY PETER DOCKRILL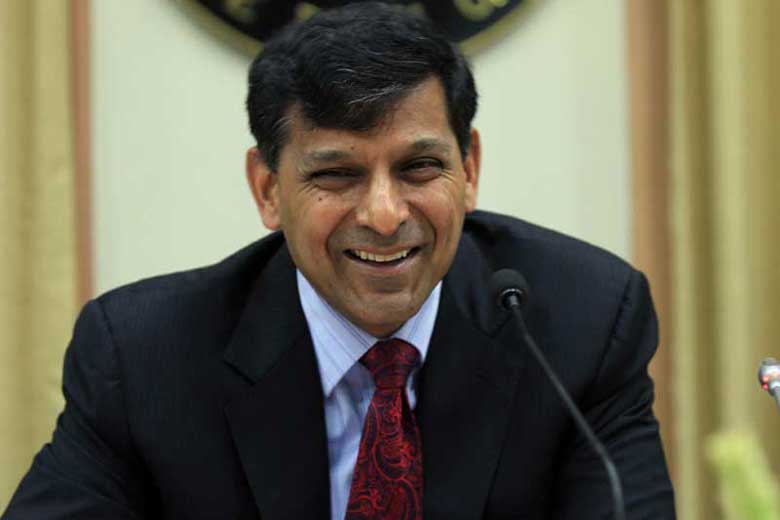 RBI has kept its key rates unchanged in its second bi-monthly monetary policy for the year 2016-17 announced in Mumbai today. In its policy statement, the RBI Governor Raghuram Rajan said that it has been decided to keep repo rate unchanged at 6.5 per cent. The reverse repo rate remains unchanged at 6.0 per cent. The cash reserve ratio (CRR) has been kept unchanged at 4.0 per cent.
RBI has retained growth projection at 7.6 per cent for 2016-17 citing corporate profits and surge in consumption. Inflation target has been kept unchanged at 5% for January 2017 with upward bias. He further said rising crude prices and implementation of 7th pay commission pose upside risk to inflation. On changing the policy rate, Mr. Rajan said, the RBI will remain accommodative provided data are supportive.
In its bi-monthly monetary policy statement of April 2016, the Reserve Bank had stated that it would watch macroeconomic and financial developments in the months ahead with a view to responding as space opens up. The central bank said incoming data since then show a sharper-than-anticipated upsurge in inflationary pressures emanating from a number of food items (beyond seasonal effects), as well as a reversal in commodity prices.
The statement said that the government's reform measures on small savings rates combined with the Reserve Bank's refinements in the liquidity management framework should help the transmission of past policy rate reductions into lending rates of banks. The third bi-monthly monetary policy statement will be announced on August 9, 2016.
Maintaining a status quo in its second bi-monthly monetary policy for the year 2016-17, RBI has said that issues like sharp upsurge in inflation, supply side constraints and an uncertain monsoon continue to remain worrisome. Addressing the customary post-policy press conference in Mumbai today, RBI Governor Dr. Raghuram Rajan, however said that the monetary policy stance remains accommodative and the apex bank will continue to monitor macro-economic growth.
Adding that the RBI is always looking for room to ease rates, Dr. Rajan said there has to be a realistic assessment of potential inflationary pressures. Talking about cleaning up of balance sheets of banks, Dr. Rajan said, RBI is working with the government towards facilitating a process where projects with right capital structure have access to credit. Dr. Rajan, however clarified that there is no intent to go back to the days of forbearance or reverse the move towards a transparent bank balance sheets.
He said the banks do not want to get in a hurry to reduce rates as it may attract further bad loans. He, however added that deposit growth has been on the higher side in the same time frame and that will allow the banks to build up a good loan base. He added that a clean balance sheet and competition will eventually force banks to lower interest rates and pass on the monetary policy benefits to their customers.
Regarding extension of his term beyond September this year, Dr. Rajan said that any decision can be reached only after discussion between the incumbent and the government. When asked about his tenure at RBI, Dr. Rajan said he believes he has delivered on most of the issues that he had on his agenda.