9
01
2015
Maharashtra Government Statement is Misleading While Advocating Exemption from LARR Act, 2013

CAG Performance Audits of SEZs Imply Large Scale Land Grab for Profit by Corporations, Land Ordinance will Continue this Legacy

Eminent Citizens Write to President Requesting Him to Rescind Anti People Land Ordinance

Resistance to Continue, Protests During the Budget Session
New Delhi, January 7 :
Maharashtra Chief Minister Shri Devendra Fadnavis has demanded that Maharashtra Industrial Development Act (MIDC) be exempted from the applications of the provisions of the
the Right to Fair Compensation and Transparency in Land Acquisition, Rehabilitation and Resettlement (LAAR) Act, 2013
as reported in the newspapers today.
The reasons cited are not only misleading but also far from the truth on many count. One of the key factors have been mentioned as the land required for the implementation of the Delhi Mumbai Industrial Corridor and that MIDC Act provides better compensation and R&R to farmers and PAPs and mostly through consent.
We would like to point out that Maharashtra Government is misleading the public on the following points :
1. Compulsory Acquisition under MIDC Act : Section 32 of the MIDC Act mandates that whenever government needs land for furtherance of the objectives of this Act or for the purpose of development then a notification shall be issued and before that a show cause notice will be issued to the farmers, why their land should not be acquired. Does this sound like seeking consent ? It needs to be noticed that 9715 families of 69 villages in Maangaon, Roha and Tala Talukas have received notifications for acquisition of a total of 24,207 acres of land for Dighi Industrial Area as part of DMIC corridorunder MIDC Act. Armers have been protesting there and State government from time to time have been saying that they will exempt these villages from Dighi industrial area but no de-notification notice has been issued yet.
2. Compensation, R&R to Farmers and PAPs : MIDC Act has no provision for the R&R to PAPs and compensates only the land owners. MIDC refers to the definition of the land and affected persons in 1894 Act, which was very limited and didn';t include livelihood losers when land was acquired for the development projects.
3. Lack of Land for Projects : There is no shortage of available land in the State. Maharashtra government has no record of percentage land utilised and unutilised with MIDC, even though in the past fifty years it has acquired more than 13 lakh acres of land. The provision of MIDC Act is more draconian than Land Acquisition Act, 1894, which leaves little scope for the consent of the affected population. Maharashtra government by its own admission has a land bank of 80,000 Hectares with it.
In Aurangabad and nearby areas there too a large chunk of land under the threat of acquisition for DMIC. However, in 2000 the Maharashtra Industrial Development Corporation (MIDC) had acquired 902 hectares of land, but to what purpose. Those affected by the 'Jaikwadi'; dam as well as Paithan MIDC have neither been allotted land in the Command area nor have they received employment inspite of repeated assurances. Only 50% of the factories in the MIDC phase-I are operational and apparently they await for the right time to sell those lands for real estate. The government is keen on acquiring 10,000 hectares of land belonging to 24 villages to develop the Shendre – Bidkin Industrial Zone under MIDC. City and Industrial Development Corporation or CIDCO has already made plans to acquire 15,000 hectares of land belonging to 28 villages.
4. Farmers Suicide in Maharashtra : It would do good, if Mr. Fadnavis showed some concerns for the farmers in his home state. With a land bank of 80,000 Hectares, he is only feeding to the profit hungry Corporations but doing nothing for the farmers, and already Project Affected Persons due to various irrigation projects like Waang Marathwadi, Jaikwadi, or Lavasa Hill City project or other development projects and SEZs. It nees to be mentioned that at least 3,146 farmers committed suicide in Maharashtra in 2013 as per the National Crime Record Bureau. Since, 1995, nearly 60,750have committed suicide and on an average, 3,685 farmers in the state took their lives every year between 2004 to 2013.What has Mr. Fadnavis done for them ?
CAG Audit Report on SEZs Exposes the Corporate Land Grab and False Claims of the Government on Employment Generation and Development
False Claims of Employment Generation and Development : The claims of the development and employment generation are exposed not only for the Maharashtra government but for also the Union government, as pointed out in theCAG report on the performance of the SEZs. CAG has said that land grab was the only motive behind the SEZs development and Corporates were given favour in the name of development. Out of 45635.63 ha of land notified in the country for SEZ purposes, operations commenced in only 28488.49 ha (62.42 %) of land. In addition, we noted a trend wherein developers approached the government for allotment/purchase of vast areas of land in the name of SEZ. In terms of area of land, out of 39245.56 ha of land notified in the six States 3,5402.22ha (14%) of land was denotified and diverted for commercial purposes in several cases. Many tracts of these lands were acquired invoking the 'public purpose' clause. Thus land acquired was not serving the objectives of the SEZ Act.
In four States (Andhra Pradesh, Karnataka, Maharashtra and West Bengal), 11 developers/units had raised 6309.53 crore of loan through mortgaging SEZ lands. Out of which, three developers/units had utilized the loan amount (2211.48 crore i.e. 35 per cent of 6309.53 crore) for the purposes other than the development of SEZ, as there was no economic activity in the SEZs concerned.
CAG further notes that on various other counts SEZs failed to achieve their stated objectives. Of 152 SEZs analysed, there was a deficit of 65.95% to 96.58% in employment generation, for investment 23.98% to 74.92 %, for export 46.16 to 93.81%.
The CAG report only confirms what we have been saying about the Union government continued push in facilitating land grab by the corporations for large scale profit and nothing else. As per the available data from the Union Budget, 5.32 Lakh Crore (roughly three times the supposed loss in 2G scam), of corporate tax was forgone. What is the Union government doing for the farmers ?
Eminent Citizens write to President, Prime Minister, Vice President and Speaker, Lok Sabha
17 eminent citizens led by Justice (Retd) Rajinder Sachar, Harsh Mander, Aruna Roy, V Mohini Giri, Shanti Bhushan Vandana Shiva and others wrote to the President with Copy to PM, Vice President, Speaker Lok Sabh and urged that ".. as the custodians of our Constitution of India, we urgently appeal to you to
rethink and reject these Ordinances
, and advise the government to table the contemplated amendments to LAA 2013 in the forthcoming session of Parliament, so that people';s representatives will be able to democratically discuss the issues involved."
They further added that the LARR 2013 was a progressive legislation which, without being against industries and projects, from public to private, gave farmers and land-losers a measure of control over their lives. It took cognizance of the fact that time has come to protect prime agricultural land and minimise displacement. The British legacy had to be left behind. The current Ordinance negates or dilutes what has been achieved by years of sustained efforts by people and initiative by pro-people politicians to get LARR 2013 enacted.
Resistance to Continue, Protests During the Budget Session
We reiterate that the people';s movements would not allow this corporate design of the government to succeed and any bid to forcibly acquire land will face stiff resistance across the country. We will challenge every move of the government to hand over precious resources to the Corporate Houses in the name of "Make in India" initiative. This initiative is solely aimed at naked loot and promoting Crony Capitalism in the country. Our affiliate members in Madhya Pradesh, Maharashtra, Uttar Pradesh, Bihar, Jharkhand, Odisha and other states have already lodged their protest rejecting the ordinance. We will continue to expose the government and Corporate loot and mobilise all progressive forces along with the people';s movements during the Budget Session.
Medha Patkar
– Narmada Bachao Andolan and the National Alliance of People's Movements (NAPM);
Prafulla Samantara
– Lok Shakti Abhiyan &
Lingraj Azad
– Niyamgiri Suraksha Samiti,
NAPM, Odisha;
Dr. Sunilam, Aradhna Bhargava
– Kisan Sangharsh Samiti &
Meera
– Narmada Bachao Andolan,
NAPM, MP;
Suniti SR, Suhas Kolhekar, Prasad Bagwe
– NAPM, Maharashtra;
Gabriel Dietrich, Geetha Ramakrishnan
– Unorganised Sector Workers Federation, NAPM, TN;
C R Neelkandan
– NAPM Kerala;
P Chennaiah
&
Ramakrishnan Raju
– NAPM Andhra Pradesh
,
Arundhati Dhuru, Richa Singh
- NAPM, UP;
Sister Celia
– Domestic Workers Union & Rukmini V P, Garment Labour Union, NAPM, Karnataka;
Vimal Bhai
– Matu Jan sangathan &
Jabar Singh
, NAPM, Uttarakhand;
Anand Mazgaonkar, Krishnakant -
Paryavaran Suraksh Samiti, NAPM Gujarat;
Kamayani Swami, Ashish Ranjan
– Jan Jagran Shakti Sangathan &
Mahendra Yadav
– Kosi Navnirman Manch, NAPM Bihar;
Faisal Khan
, Khudai Khidmatgar, NAPM Haryana;
Kailash Meena
, NAPM Rajasthan;
Amitava Mitra
&
Sujato Bhadra
, NAPM West Bengal;
B S Rawat
– Jan Sangharsh Vahini &
Rajendra Ravi, Madhuresh Kumar and Kanika Sharma
– NAPM, Delhi
Edit :
Edit
Comments :
Leave a Comment »
Categories :
Education
9
01
2015
ADR seeks maximum penalty and compensation
For the second consecutive hearing, National Parties fail to appear for the CIC hearing
New Delhi:
The Central Information Commission (CIC) in its hearing on 7
th
January 2015, reserved its verdict on non-compliance by political parties with its earlier order (June 3
rd
, 2013) declaring the six National Parties as Public Authorities and bringing them under the purview of the Right to Information Act 2005. This was the second hearing of the Commission since the June 3
rd
order and yet again no party representative was present.
The Commission had, in its order dated June 3
rd
, 2013, declared the six national political parties – BJP, INC, BSP, NCP, CPI and CPM – as public authorities and directed them to appoint Public Information Officers to attend to RTI queries. Political parties have been brazenly defying the CIC by not implementing the order. The Commission had issued a show cause notice (dated 21
st
November 2014) and an interim order (dated 28
th
November 2014) to the political parties, directing them to appear before the Commission. None of the political parties has appeared for any of the CIC hearings.
Such open defiance in unison by all the national political parties, which are institutions of democracy, sends an ironic message to the public about transparency and Rule of Law. Refusing to comply with the RTI Act is also a violation of Fundamental Right to "Freedom of speech and expression" under Article 19(1)(a) of the Constitution of India. ADR's Founder member and Trustee, Professor Jagdeep Chhokar, during the hearing, asserted that "
such repeated flouting of the order passed by a statutory authority and a legislation passed by the Parliament, shows nothing short of disdain for democracy and for the Parliament itself. Such arrogant non-compliance of law shown by the national political parties deepens cynicism among citizens and is potentially catastrophic for the state of democracy
".
The co-petitioners in the case Mr. Subhash Aggarwal and Association for Democratic Reforms (ADR) requested the Commission to take serious action against the six political parties by imposing penalties on them (under Section 18, Section 19 and Section 20 of the RTI Act) and enforce implementation of the June 3
rd
order of the CIC. ADR also sought exemplary compensation (under Section 19 of the RTI Act).
A timeline of events, proceedings and
ADR's submission to the CIC for the hearing dated 7th January, 2014,
can be found here:
http://tinyurl.com/qhydk6j
Edit :
Edit
Comments :
Leave a Comment »
Categories :
Business
,
Politics
8
01
2015
​
AIRASIA INDONESIA FLIGHT QZ 8501 UPDATE
AS PER 8 JANUARY 2015 20:00 HRS LT (GMT+7)
SURABAYA, 8TH JANUARY 2015 –
AirAsia Indonesia wishes to update on the latest developments on the search and evacuation process of QZ 8501, lead by The National Search and Rescue Agency (BASARNAS) Republic of Indonesia.
The SAR team were able to continue the search operations this morning despite of the less than ideal weather conditions with some light rain and clouds. Sea divers were deployed to continue with the underwater search following the finding of QZ 8501's tail yesterday.
BASARNAS said that the operation began at 7 am this morning and the sea divers have been observing the second focus area where the tail part was found yesterday, in order to find where the black box is located. However, due to swift underwater currents and limited visibility, the divers were only able to find more debris which is presumed to be the interior part of the aircraft and baggage compartment.
The tail part will be the main focus of the SAR operation and BASARNAS said that once the black box is found, the SAR team plans to lift the tail piece out from the water with the permission from Indonesia's National Transportation Safety Committee (KNKT).
Meanwhile, BASARNAS today confirmed they recovered one more remain today from the search area. The remain has arrived at Juanda Airport, Surabaya this evening.
Separately, the Disaster Victim Identification (DVI) Police Department of Republic of Indonesia (DVI POLRI) today announced that they were able to identify one more remain, identified as: Djoko Suseno (male).
To date, BASARNAS confirmed to have recovered a total of 41 remains of which 25 remains have been identified by DVI POLRI and 16 remains are still being identified.
AirAsia would like to take this opportunity to urge the public seeking progress on the search and evacuation and identification process of QZ 8501 passengers to refer solely to official information from BASARNAS and DVI POLRI.
Our thoughts and prayers remain with the families and friends of our passengers and colleagues on board QZ 8501.
Edit :
Edit
Comments :
Leave a Comment »
Categories :
Business
,
Transport
8
01
2015
5.4-magnitude quake strikes east of Taiwan
A 5.4-magnitude has hit the east of Taiwan, shaking buildings in the capital Taipei. No casualties or damage have been reported. The quake was 22 kilometers deep, and was felt across the island. A week ago, a 5.5-magnitude tremor shook the north of Taiwan, and in June, a 6.3-magnitude earthquake hit, killing four and triggering landslides.
6.6-magnitude earthquake hits south of Panama
A quake measuring 6.8 in magnitude has hit the Pacific south of the city of David in Panama, according to the US Geological Survey. No immediate reports of damage or casualties have followed, and no tsunami warning has been issued. It follows a tremor of 5.5 in magnitude that struck off Panama's Pacific coast on December 26.
Edit :
Edit
Comments :
Leave a Comment »
Categories :
culture
,
Science
8
01
2015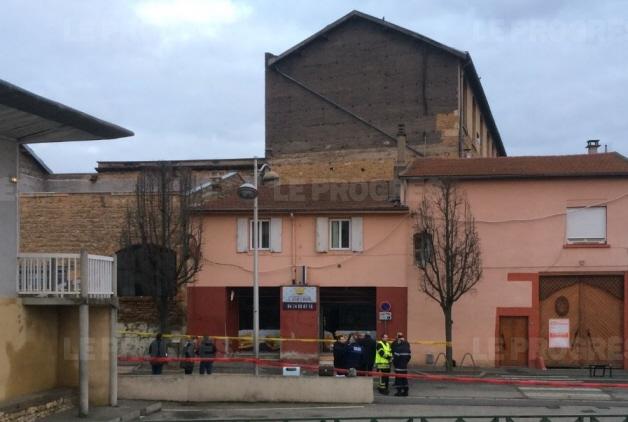 "I am afraid that is linked to the dramatic event that occurred on Wednesday," the mayor of Villefranche Perrut Bernard, who was at the scene of the blast, told the French daily.
An explosion has been reported in a kebab shop near a mosque in Villefranche-sur-Saone, eastern France. There are no reports of any injuries and the cause of the blast remains unknown.
On Wednesday, 10 journalists and two policemen were killed after gunmen opened fire on the Paris office of the French satirical weekly Charlie Hebdo.
Police have launched a manhunt for three suspects, identified as Said Kouachi, 34, Cherif Kouachi, 32, and Hamyd Mourad, 18.
French police have noticed a string of attacks targeting mosques since the deadly shooting. On Thursday, four training grenades
were lobbed
into the courtyard of a mosque in Le Mans, west of Paris. One of the grenades exploded, and the other three were recovered by police. A bullet also struck the mosque. No injuries were reported in the attack.
Police have yet to identify perpetrators or establish a motive in the attack.
An assailant also opened fire near a Muslim prayer room in the Port-la-Nouvelle district near Narbonne in southern France on Wednesday night. The door to the room was damaged and a window was broken, but no injuries were reported in the attack. The local prosecutor told AFP the room was empty at the time of the attack.
An investigation into the incident is currently underway.
The blast reportedly occurred around 6 am local time at the eating establishment L' Imeprial, according to the local newspaper Le Progress. The window of a nearby fast food restaurant was shattered by the explosion Police have cordoned off the area, and firefighters were dispatched to the scene.A police officer has been shot dead and a city employee critically injured following the shooting on the outskirts of Paris, according to local media. The incident follows police raids after the attack on the satirical Charlie Hebdo newspaper in Paris.
One man opened fire at two police officers, seriously injuring one, near La porte de Chatillon,Montrouge commune,south of Paris, police confirmed. Also a street sweeper has been critically wounded in the attack, reported AP.
According to RTL, the shooter injured two police officers.
Edit :
Edit
Comments :
Leave a Comment »
Categories :
Uncategorized
8
01
2015
Jan 7
The tail of crashed AirAsia flight QZ8501 has been found in the Java Sea, the head of Indonesia's search and rescue has said. The tail is where the crucial black box voice and flight data recorders are located which would give investigators clues as to what caused the crash.The aircraft was en route from Surabaya, Indonesia to Singapore on 28 December with 162 people on board when it disappeared from radar. No survivors have been found.
Edit :
Edit
Comments :
Leave a Comment »
Categories :
Business
8
01
2015
Police have arrested several suspects over the Charlie Hebdo massacre in Paris, which killed 12 people. The whole country has begun a day of official mourning for what Francois Hollande called "an act of exceptional barbarism. "Several [suspects] were held overnight,"
France's Prime Minister Manuel Valls told RTL radio. Preventing another attack "is our main concern," he added. "The three attackers have been identified as Said Kouachi, 34, Cherif Kouachi, 32, and Hamyd Mourad, 18, police said. The names and photos of the Kouachi brothers were later officially released by the authorities.
The 18-year-old Mourad reportedly handed himself in at a police station in Charleville Mézières after seeing his name on the list of shooting suspects shared on social networks. He claimed he was at college at the time the massacre happened in the headquarters of the satirical newspaper Charlie Hebdo in central Paris, reported French iTele.
Two other suspects have been tracked down in the Picardy region of northern France, sources say, according to AFP. The men were traveling in a Renault Clio, they were reportedly armed and wearing hoods, Le Parisien reported. The manager of a petrol station near Villers-Cotteret commune "recognized the two men suspected of having participated in the attack against Charlie Hebdo," sources close to the manhunt told AFP. One of the suspects who are still on the run, Chérif Kouachi, was sentenced to three years in prison in 2008, reported Le Monde. He took part in a Paris-based group that recruited candidates to fight with jihadists in Iraq. He was also convicted on terror charges in 2010. In the meantime, French authorities have introduced the highest state of alert in the country. According to Valls, extra security forces were involved to secure mosques, synagogues, department stores, shopping centers, train stations and airports. The French PM added that an extra 650 soldiers and 2,000 more police officers will patrol the streets of Paris on Thursday. On Thursday Parisians gathered for a minute's silence in front of Notre Dame in the city center to pay tribute to those killed and injured in the recent massacre